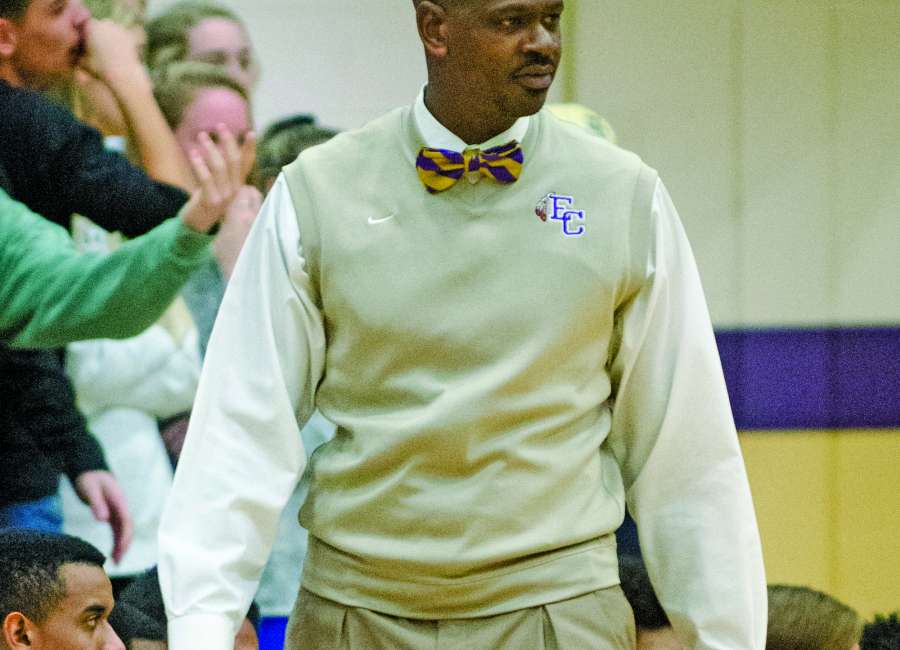 DOUG GORMAN-Commentary
After being around East Coweta basketball coach Royal Maxwell for the last four years, there's one thing that can be said about him.
He's a man of his word.
In one of his first meetings with the local media, Maxwell promised four years ago that he would turn the Indians into a championship-caliber team.
One that would never quit.
One that would leave everything it had on the court.
In the process, all he asked for was patience.
Patience from his players. Patience from the school and patience from the community.
Yes, there has been some growing pains along the way.
In that first season, Maxwell did something almost unthinkable for a team that plays in the highest classification and in one of the toughest regions.
He went into battle with a collection of freshmen and sophomores.
Guys who should have been a year or maybe two years from dressing out and playing on the varsity.
The growing pains were obvious as East Coweta took its lumps
In 2015-16 East Coweta went 5-22. Rapid improvement followed as the Indians finished 14-12 in 2016-17 and  13-13 last season.
This year, Maxwell's basketball team has skyrocketed to success.
After 20 games, the Indians are 19-1 for the first time ever.
They are state ranked and heading for the state playoffs for the first time in years. They haven't won a playoff game since the late John Thrower, who the gym is now named for, was the coach.
They are not so young anymore either.
This group of veteran high school basketball players stayed the course and bought into what Maxwell was trying to sell during those early, sometime lean years.
Seniors Fermandez Jones, Derrick Emory, Zac Hill, Isaiah  Richardson and Rhett Reynolds have helped grow the program.
Junior starters Brandon Stroud and Chris Youngblood were thrown into the fray early in their high school basketball careers and are now basking in the team's success.
One of the things on Maxwell's wish list when he first took the job was being able to assemble a good staff to work with not just the varsity, but the jayvee and freshman.
Maxwell knew from the beginning the importance of coaching his team up. Working with them so they would improve each day, each week and each year.
He also knew it would take more than a couple of assistants to turn this program into a consistent winner.
So he surrounded himself with coaches that shared the same vision.
Assistants Derrick Stroud, Frederick Sippial, Ty Townsend, James Brittan and Qwest Lovett  are huge reasons the Indians are no longer flying under the radar.
Tuesday night East Coweta might have won the biggest game in school history knocking off region rival Pebblebrook 67-62 in overtime.
Yes, there have been some other huge victories against some other ranked teams.
East Coweta has wins against its biggest rival Newnan, Wheeler, Campbell and Westlake. It also knocked off Alabama powerhouse Carver.
However, Tuesday's victory was about revenge and defending its turf.
Earlier this year, Pebblebrook handed East Coweta its only loss of the season. The Indians were not about to lose again to the Falcons.
East Coweta was knocked to the canvas a couple of times during the rematch, trailing by double figures.
However, East Coweta doesn't lose at home and it methodically worked it way back into the game and finally put the Falcons away in overtime.
Maxwell has turned Thrower Gymnasium into a rocking, intimidating place for opponents to play.
Fans pack into both sides of the gym and  students stand, sing, shout and yell for almost the entire game.
It has created a turf war East Coweta refuses to give up.
Other sports teams at East Coweta have also jumped on the basketball bandwagon creating one big happy Indians' family.
The Indians are 7-0 at home. They have just five games remaining on the regular-season schedule with four on the road including tonight's contest with Westlake.
The Indians will close out the regular season at home against Newnan.
Only time will tell how far the Indians will advance in the playoffs.
One thing is for sure, however, Maxwell kept his promise.
He has turned East Coweta into a basketball school when many skeptics said it couldn't be done.
(Doug Gorman is sports editor of the Newnan Times-Herald. He can be reached at dgorman@newan.com).