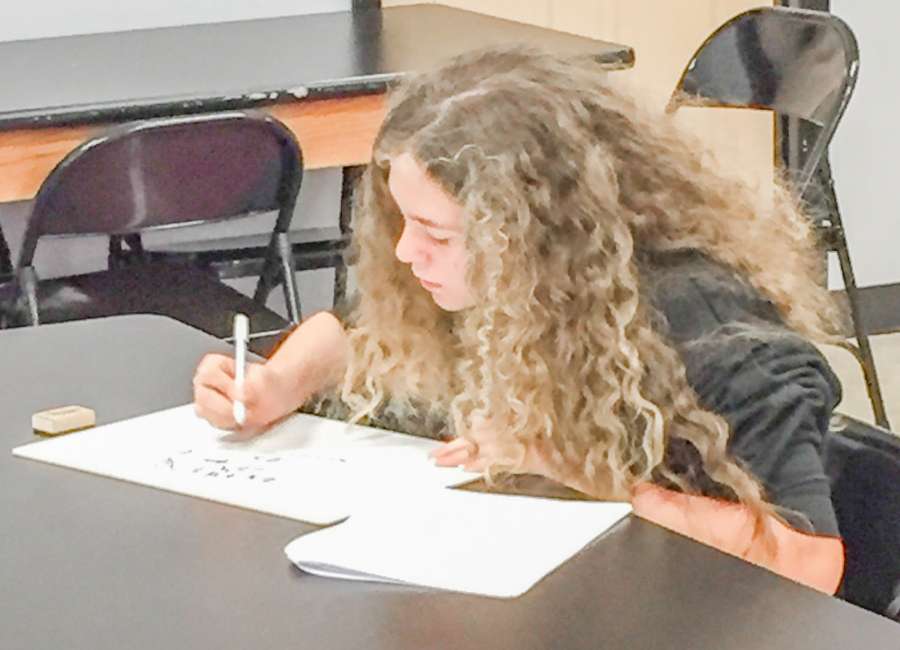 Can you find the volume of a coffee cup with a diameter of 4 inches and a height of 5 inches?
Can you do that calculation in 30 seconds?
Odyssey Charter School's team of fifth-grade "Mathletes" can. They learn to do calculations such as those while competing in the school's annual math event for students in grades 3-7.
Each grade level chooses representatives from its classes – Mathletes – to compete in a math competition between other classes. A list of math problems are given to each Mathlete and a Foreman – math teacher Robin Packer – announces which problem competitors will attempt and how much time they have to complete the problem.
Math officials watch each Mathlete, and when time is called, they check for the correct answer.  If a Mathlete is correct, he or she continues to compete. If they give incorrect answers, one token is collected by the official.
When a Mathlete loses all five of his or her tokens, he or she must step down and remove himself or herself from the competition. The competition goes on until only one Mathlete is left, and that student is declared the winner.
It's a friendly competition, however. In a show of good sportsmanship, as each Mathlete is eliminated, they receive a hearty round of applause from the other competitors in recognition of their efforts.