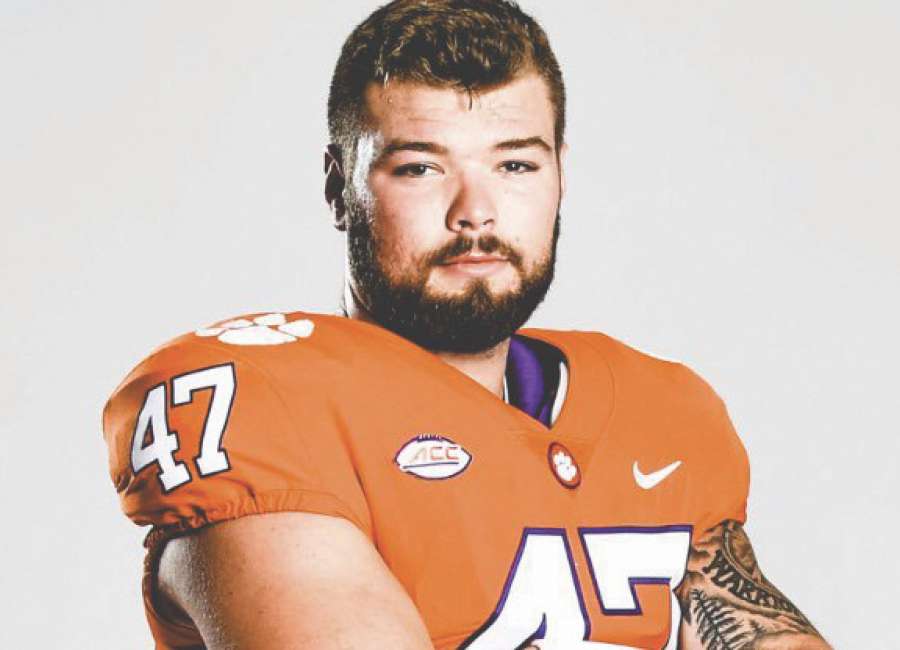 By DOUG GORMAN
Former Northgate football player Jamie Skalski started off the year redshirting for the Clemson Tigers.
Thanks to modification  with the NCAA redshirt rule, nothing changed for the Tigers' junior linebacker except he was able to contribute in Clemson's last two games— playoff victories over Notre Dame and Monday's national title contest with Alabama without giving up a year.
Skalski, the former Newnan Times Herald Defensive Player of the Year, finished with two solo tackles in the 44-16 victory against the Crimson Tide to contribute to the Tigers' national title.
The best news for Tiger fans, since Skalski appeared in less than four games, he will enter next year as redshirt junior meaning he will have two more years to play for Clemson.
Skalski was redshirted because of the Tigers' depth at the linebacker spot.
"We're actually gonna try to hold Skalski," head coach Dabo Swinney said during the preseason "We're gonna see if we can steal a year back with him. That's our goal."
Skalski should enter next year as one of the Tigers' leaders on the defensive side the ball.
"He's excited about it," Swinney said about the preseason decision "That's a product of No. 1, we love our people at 'backer and we feel great about our depth. If we have some injuries, all bets are off, but if everything stays status quo, we get the best of both worlds. We can hold him, still play him four games – kind of pick those games – and then get him back for two years."
The 6-foot, 245-pound linebacker will be remembered as one of the best athletes to come out of Northgate.
In addition to football, Skalski was also a standout soccer player for the Vikings earning all-county honors in both sports.
In his senior year,  he led the football team with 170 tackles, 33 for loss and 11 sacks.