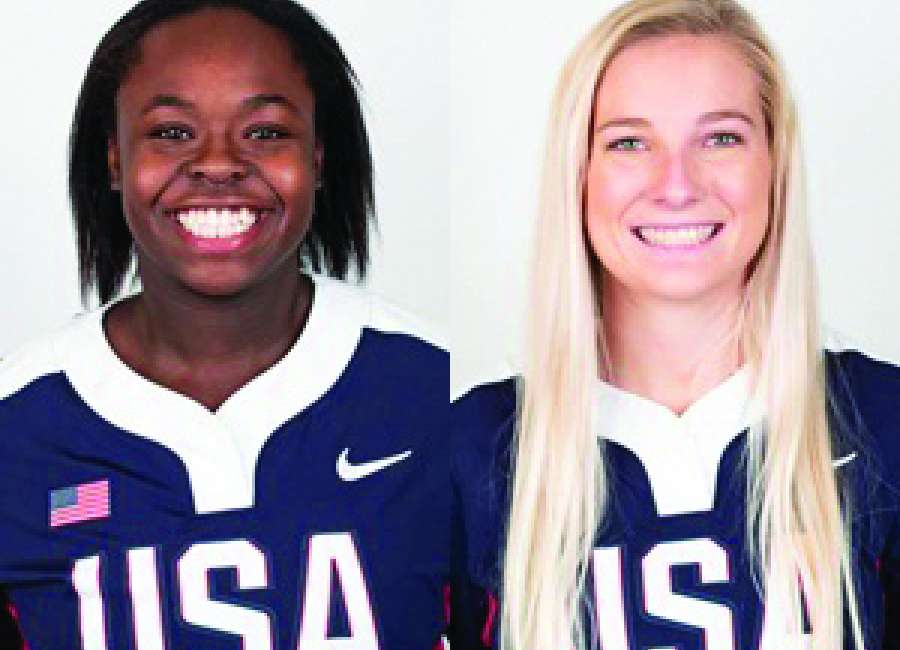 BY DOUG GORMAN
There can no longer be any doubt that they play a high-level of fastpitch softball in Coweta County.
Just look at the roster for the 2019 Junior National Training Team.
Two of the 20 players selected recently for the team are from Coweta County.
East Coweta senior Kelley Lynch and Northgate graduate Charla Echols have been selected for the team.
The squad will compete in  various tournaments this summer before the final 17-player roster for the World Baseball Softball Confederation (WBSC) U-19 Women's Softball World Cup will be finalized.
Lynch completed her high school career at East Coweta while helping lead the Lady Indians to back-to-back state titles and a 68-2 record over the last two seasons.
Echols will begin her freshman season  at Michigan State this spring after a successful career at Northgate.
The team is coached by Heather Tarr.
Tarr is the head coach at the University of Washington where Lynch recently signed to play college softball.
"The 2019 19-Under team was selected based on dominant pitching, defense and offense," said 2019 JWNT Head Coach Heather Tarr (Redmond, Wash./Head Coach at Washington).  "The team will be led by the current college freshmen in the NCAA. We are excited to begin our journey together in pursuit of the Gold Medal this August in Irvine, California.  I want to thank all of the athletes who competed in the tryout process. We appreciate the work done by the coaches and USA Softball staff at the trials and the committee members who were involved in the selection of this year's team."
Lynch earned a long trail of accolades during her high school career with the Lady Indians on her way to back-to-back Newnan Times-Herald Player of the Year honors.
She closed out her senior season with a 17-0 record, a .0278 ERA and 236 strikeouts. She also showed she could get things done at the plate too.
Lynch batted .436 with three homers and 27 RBIs. Many times opponents pitched around her with intentional walks.
Playing for Tarr this summer should help her once she gets to Washington.
"We expect that Kelley can come in right away and make a name for herself in our program," said Tarr. "When it's all said and done, she will have a tremendous story to tell.  We are grateful our paths crossed and that she is now a Husky."
In college, Echols will join her sister Ebonee for one season.
Ebonee is getting set for her senior season. She also had a standout career at Northgate.
Charla Echols was a three-year letter winner at Northgate and a All-County selection  all three of her high school varsity seasons.
"I am extremely excited for the opportunity that Charla has in front of her," said Spartan head coach Jacquie Joseph.   "She has made a name for herself in high school and club ball, culminating with her excellent performance last summer at PGF Nationals.  She's supremely talented and her selection is not a surprise. We're about 10 days away from the start of our preseason, and I'm excited to see her in our lineup as we embark on our 2019 campaign.  She will have several opportunities to let her game speak for itself both in our challenging Big Ten schedule and also on the national stage."
Echols and Lynch have grown up around Coweta County softball fields. The duo climbed the softball ranks in Georgia playing on travel ball teams together.
Katey Lynch was also a standout softball player at East Coweta and played college softball at Kennesaw State.