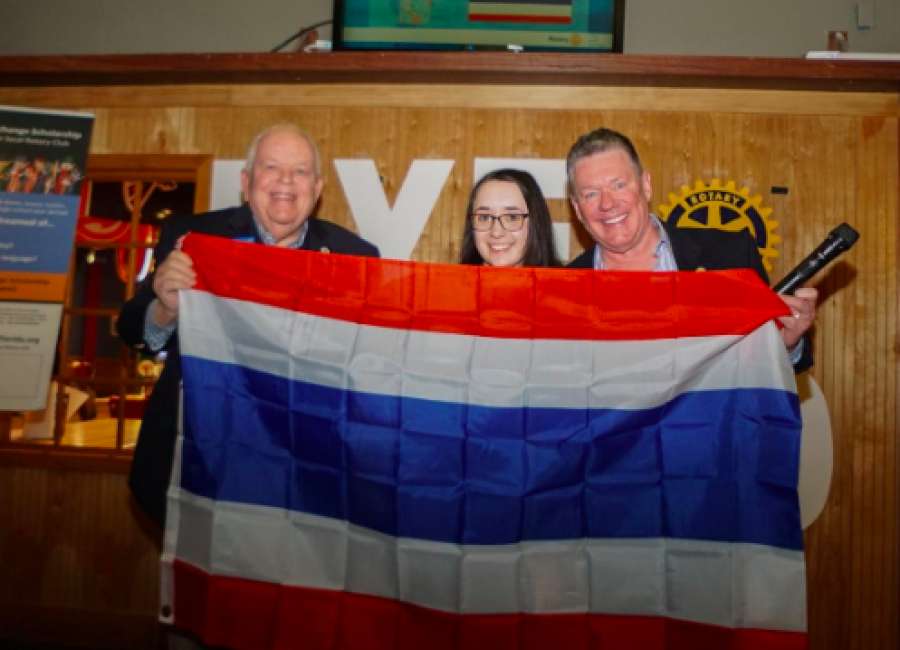 Demi Sherman of Newnan High School was recently awarded the Rotary Youth Exchange Scholarship.

The scholarship, valued at over $24,000, covers room, board, tuition and a monthly stipend for the 2019-2020 academic year.
In August 2019, Demi will begin her role as a global ambassador when she departs for her year-long exchange in Thailand.  Between now and her departure, she will attend local Rotary meetings and participate in extensive Rotary sponsored training for resiliency and cultural adaptation.  
Demi will also study her new language and research her country to prepare for her Rotary Youth Exchange year abroad.
Annually, 9,000 students worldwide, between the ages of 14 to 18 years old participate in the Rotary Youth Exchange Program.  
The global program began in the 1920's and its primary mission is to work towards peace and understanding the world.  Rotary Youth Exchange Georgia District 6900 is in its third year of sending local students abroad and hosting international students here in Georgia.  
Rotary Youth Exchange is a member of the Council on Standards for International Educational Travel (CSIET), a non-profit organization committed to setting standards for international educational travel and monitoring compliance with those standards. It is also approved by the U.S. Department of State.