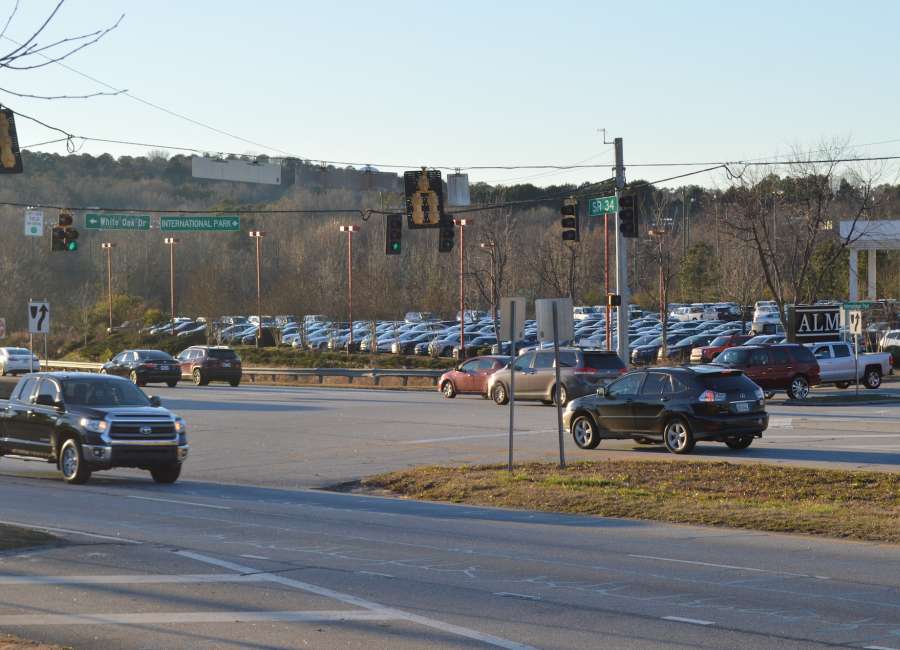 New turning lanes and an upgraded traffic signal – but not new left-turn arrows – are coming to the intersection of White Oak Drive and International Park with Highway 34 East.
International Park will have two right turn lanes, a through lane and a left turn lane, and White Oak Drive will have a right-turn lane, through lane, and left turn lane, said Tod Handley, Coweta Public Works director.
The new traffic signal will have a flashing yellow arrow for left turns, but traffic volumes aren't high enough to have a designated left-turn arrow, Handley said.
The project got its start when the county asked the Georgia Department of Transportation for permission to widen White Oak Drive so there would be a right turn lane, Handley said. White Oak Drive is fairly wide, and there is almost enough room for two vehicles, but there is technically only one lane.
GDOT asked Coweta to study the entire intersection to determine if any other improvements should be made.
That study found that the two new lanes should be built on International Park, and the left turn on White Oak Drive, Handley said. In addition to accommodating higher traffic volumes, a partial reason for the new lane configuration is making sure all the lanes line up. Portions of medians are being removed to create the new lanes, and the through lanes on either side of the intersection need to line up, according to Handley.
The commissioners voted to award a contract for the project to Baldwin Paving for $385,963. Handley said the most time-consuming part of the project will be waiting on the poles for the traffic signal. The project should be complete by early summer, he said.