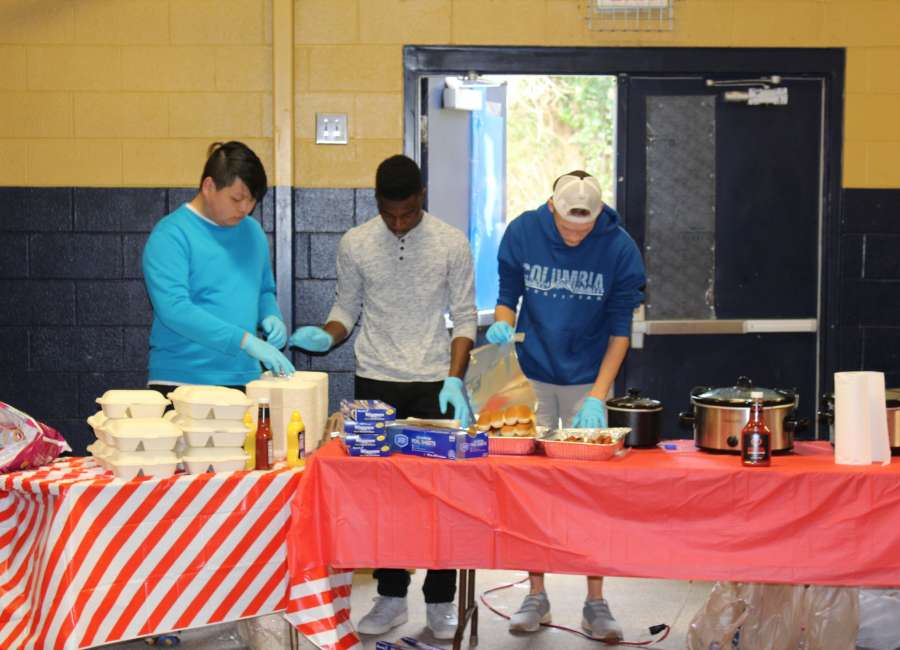 Nearly 1,000 Christmas toys were given out to local children by Loving Our City on Purpose Ministry. 

This was the fifth year for the Christmas Celebration and Toy Giveaway, said Will Harless of LOCOP. 
This year's event was held Dec. 23. in the gym at Winston Dowdell Academy, where One Life Community Church meets on Sundays. 
In addition to the toys, more than 300 hotdog baskets were given out, and there were 150 bags of groceries donated by Backpack Buddies, Harless said. Also given out were coats, baby clothes and baby shoes. At the event, there was a bounce house and face painting for children, hot chocolate and a prayer ministry for those wanting prayer.
Leftover toys were donated to an organization that holds a Christmas party for families at the Stay Lodge.
Loving Our City on Purpose was created to "be the church outside of the four walls," said Rachel Harless.
"No longer do we want to house church or Jesus in a building but we want to bring him into the streets like he's supposed to be," said Will Harless. "This is about changing lives for Jesus. Making him known, making him famous, and showing the community that we love them and that they're not forgotten."
Participating groups at the event were Backpack Buddies, West Georgia Inflatables, the Salvation Army of Newnan, RDJE Inc., UES of Peachtree City, the Trinity High School Basketball Team and One Life Community Church. 
"Without these folks it wouldn't have been possible," Harless said.