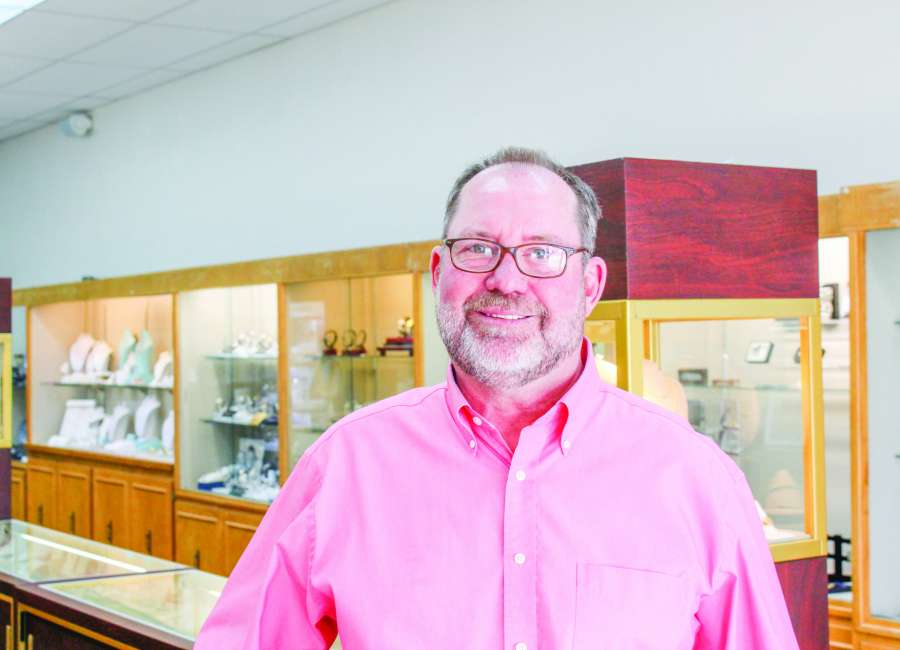 Jeff Morgan's experience with movie production in Newnan has been less than pleasant.

"It's all about the parking. They're taking your parking and they pretty much close you down," Morgan said. "I guess I'm very disappointed with the way we do downtown businesses. We fight for parking spots every day, and I have at least one customer who says, 'I rode around this square three times trying to find a parking spot.'"
The upcoming production of a "Jumanji" sequel requested to use the parking spots in front of Morgan's store, Morgan Jewelers.
Morgan said he agreed to a deal with a "Jumanji" representative after turning over reports from prior film productions that detailed how his business would be affected.
He lost 90 percent of his income on those days.
"It's hard to pay your employees or your bills when you just lost 90 percent of your income," Morgan said. "That's why we agreed and we worked a deal."
Morgan agreed to be compensated for the movie production taking up parking spots in front of his store.
"It's not what I want," he said. "I'll still be losing money, but I'll take it."
Morgan said he thought the deal was taken care of – since he signed his portion of the paperwork – until the representative came in to his store on Tuesday.
"She said, 'Bad news for you,'" Morgan said.
She informed Morgan that he wouldn't be compensated – and the parking spaces in front of his store would still be taken for the movie as they hadn't signed their side of the agreement.
"She said something to me about, 'We looked back at this other movie that was here several years ago and they said they didn't pay you anything,'" Morgan said.
The production will take up the parking spots just before Valentine's Day, which, according to Morgan, is the second biggest day of the year for his store.
"They're gonna close our parking spots, close our street, and they just told me, 'Well Jeff, there's really nothing you can do about it. You can get a lawyer, you can go to the paper, Jeff, it doesn't matter. You're gonna lose. You better take what we offer you and be happy with it,'" Morgan said.
Morgan said he was compensated by the recent HBO production, "Brooklyn," last week and said they were more fair than the "Jumanji" production.
"I've been here for 57 years and I don't want people to not come here cause I dislike the movies," he said. "But at the same time I don't want them come here and run me out of business after 57 years."
According to Morgan, if parking is unavailable in front of his store then potential customers will drive to other jewelry stores.
"It really hurts us when you have two different filming crews in our town in a month," said Morgan. "Is that gonna be the norm? If that's gonna be the norm with the city council, then we should find a new way to make a living cause it's going to make it harder and harder to be a small businessman in town."
The Newnan City Council has put a temporary moratorium on filming projects, but the "Jumanji" filming has already been approved.