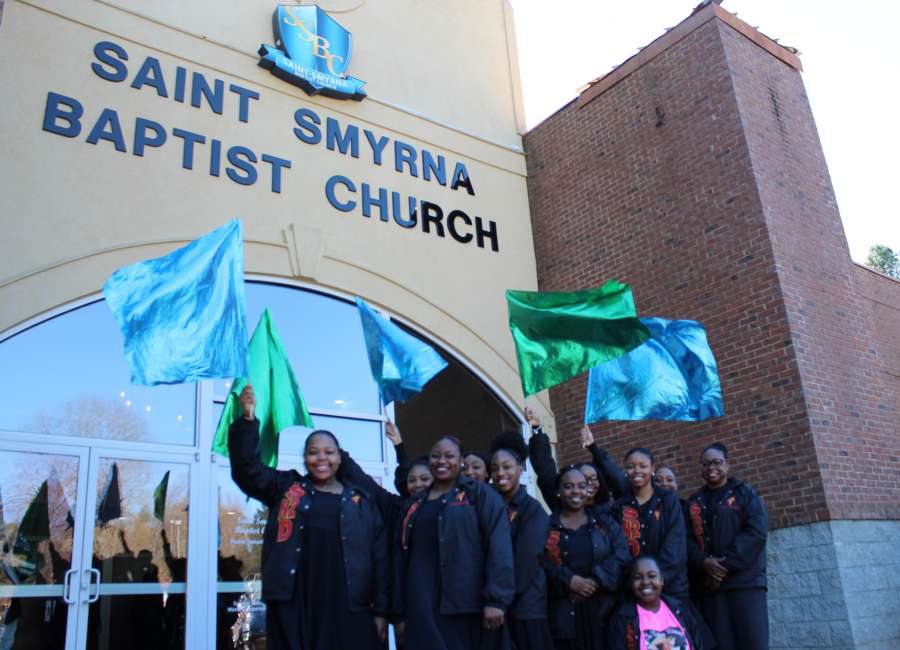 Newnan Mayor Pro Tem Cynthia Jenkins assured the community and the family of Aubria "Bria" Foster that local law enforcement is working diligently to bring the teenager's killer to justice.
Foster was killed in a drive-by shooting on Savannah Street Dec. 30. Her funeral was held Wednesday at Saint Smyrna Baptist Church in Newnan.
"We have six officers working on this case, and we will bring (the killer) to justice," Jenkins said.
The crowd approved, saying "Amen!"
Jenkins coached Foster when she was a cheerleader for the Coweta County Cobras. So did Bridgette Powell-Smiley, who said Foster was "always smiling and always tried anything we asked her to do."
Jenkins said Foster was "ready to fly," while on the squad.
"That was very much like her personality," she said.
Jenkins encouraged anyone with information to come forward.
"Somebody knows something, and it is your responsibility to tell what you know," Jenkins said. "No matter how short the detail, it may be the very thing we need to piece this thing together. Show your love for her by doing the right thing."
Pastor Kenneth Curtis co-pastors with Foster's grandmother, Minister Sharon Wilkes, at St. Peter Baptist Church in Newnan and at Rocky Mt. Bethel Baptist Church in Luthersville. He also pleaded for information as he shared memories of Foster.
Curtis said the issue is personal to him, because he has three daughters around the same age as Foster.
"How long will you hide cowardly behind your doors until it's your child?" Curtis asked. "How long will you hide behind the shades in your window until it's your grandchild?"
Curtis encouraged congregants to not take the law into their own hands.
"But you and I can do something," Curtis said. "Bria deserves justice."
Dr. Sarah Felix, pastor at Faith International – where Foster and her family were members – delivered the eulogy.
"Our God knows everything, and He understands everything, and he is going to work everything out together for our good," Felix said. "I was so blessed to know Aubria. She has been under my care for the last six years. She was such an awesome woman of God. It just made you smile when you looked at her. I thank God for the entire family. Gone too soon."
Felix spoke about unity and respect.
"I'm here to talk about what we can do stop this madness," she said. "This hasn't just started today. It's been started."
Soaring Into Destiny praise dancers, a traveling dance group that included Foster, danced during the processional.
A silent video of Foster praise dancing also played during the service.
The Newnan Police Department has received notification from Crime Stoppers-Greater Atlanta that a reward of up to $5,000 is being offered for information about Foster's case. Information can be provided to Crime Stoppers anonymously, and if that information is used in the arrest of the suspect(s), the individual providing the information is eligible for the reward.
The investigation into Foster's death is ongoing, and detectives are pursuing all leads as they attempt to identify her killer. Anyone who has information regarding the case may contact Crime Stoppers-Greater Atlanta at 404-577-TIPS or Sgt. Greg VanSant at the Newnan Police Department, 770-254-2355.
Foster was laid to rest Wednesday afternoon at Oak Hill Cemetery on Jefferson Street.
She would have celebrated her 20th birthday Jan. 15.