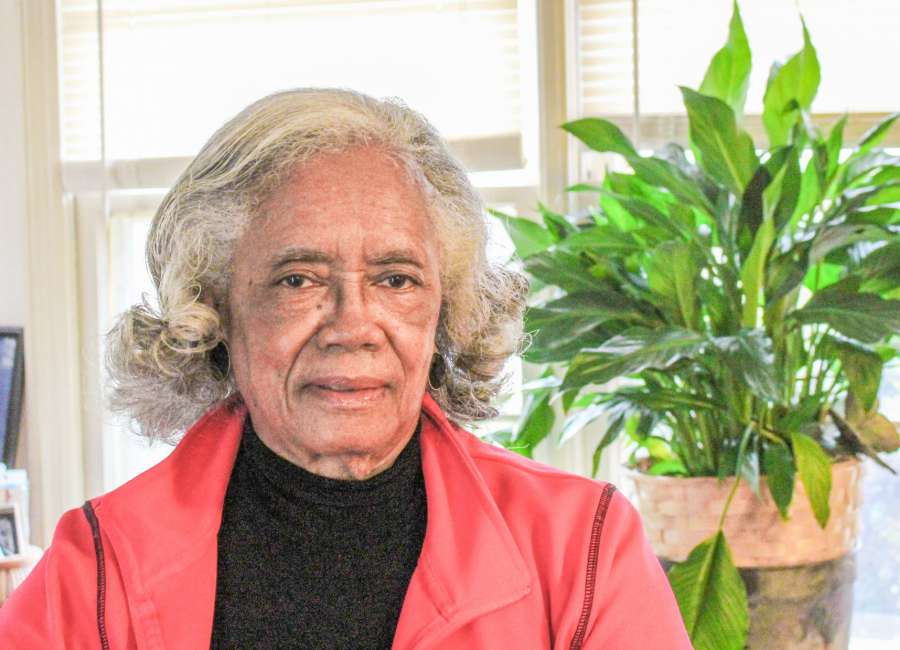 By JEFFREY CULLEN-DEAN - jeffrey@newnan.com
Ida Johnson said she was surprised when she was selected to be the grand marshal for Newnan's Martin Luther King Jr. Day Parade.
"I've been in the parade many times," Johnson said. "But I've never been the grand marshal before."
The parade is sponsored by the faith-based organization Order of the Eastern Star (OES).
"We're trying to keep the dream alive," said Margaret Thompson, a member of OES. "The parade is to bring awareness to the dream that Dr. Martin Luther King had. We have a memorial program first and in that program we emphasize what the parade is for."
In addition to the parade, OES gives scholarships to Newnan High, Northgate, and East Coweta students each year.
"We do a lot of outreach in the community," said Thompson, who also said the OES is "very selective" when they choose someone to be the grand marshal.
OES members hold a vote to determine the parade's grand marshal.
According to Thompson, while several people were considered for the role, Johnson was a unanimous vote.
"She was chosen for outstanding community work in Coweta County and surrounding counties," she said. "We chose her because of her outreach for so many people in the community. She did a lot of counseling to some of the young people."
After a career that lasted more than 35 years, Johnson retired as director of the Tommy Thompson Senior Center last year.
"God sent me there," Johnson said. "I read something about it in the paper. I told my mama, 'I'm gonna see what it's all about.'"
She claimed she was "just being nosy" when she first approached the senior center.
When Johnson arrived at the center, the organization needed a temporary van driver to help transport senior citizens to the center for activities while the center's director was away.
"I was going to volunteer," she said.
She said her plan simply was to transport until the director returned.
According to Johnson, when the director returned, he decided to keep her on permanently.
"I was so impressed," Johnson said of the center's then-director. "The director was younger and looked like a hen with a bunch of baby chicks."
Initially, Johnson and the director split the driving duties by two and three days a week, respectively. Soon, Johnson was driving three days a week. Eventually, she was driving the full week, and she became the senior center's director in 1992.
"When I became director, I loved what I was doing," Johnson said. "When I retired, a bunch of seniors were younger than me."
She retired from the position in 2018.
"There comes a time in your life when you know it's time," she said. "I still do volunteer, anywhere, as needed. My take is love God and his people with your whole heart. I guess it runs in the family. We have a bunch of family members who aren't members of the family."
In first grade, Johnson said her best friend was a girl who had been hit by a car.
"She was slower than the rest of us," she said.
Johnson noticed this, and befriended the girl.
"We remained friends until she passed away a few years ago," Johnson said. "My siblings and I always reached out to the newcomers in the city, the lost, the least and the last. When you do things out of your heart, you just do it and don't even think about it."
Johnson was married to Willie Johnson, who was pastor at Zion Hill Baptist Church, for 51 years.
"Every time you saw him you him, you saw me," she said. "And every time you saw me, you saw him."
Willie Johnson died Dec. 30, 2012.
"He went to sleep and never woke up," she said.
Through Zion Hill Baptist Church, Johnson taught Sunday school classes. She currently is director of the church's Vacation Bible School each year. She said she is looking forward to being grand marshal of the MLK parade.
"I'll do anything to help the cause as long as it's good and the right thing to do," Johnson said. "Dr. Martin Luther King promoted non-violence, and we need that more than ever."