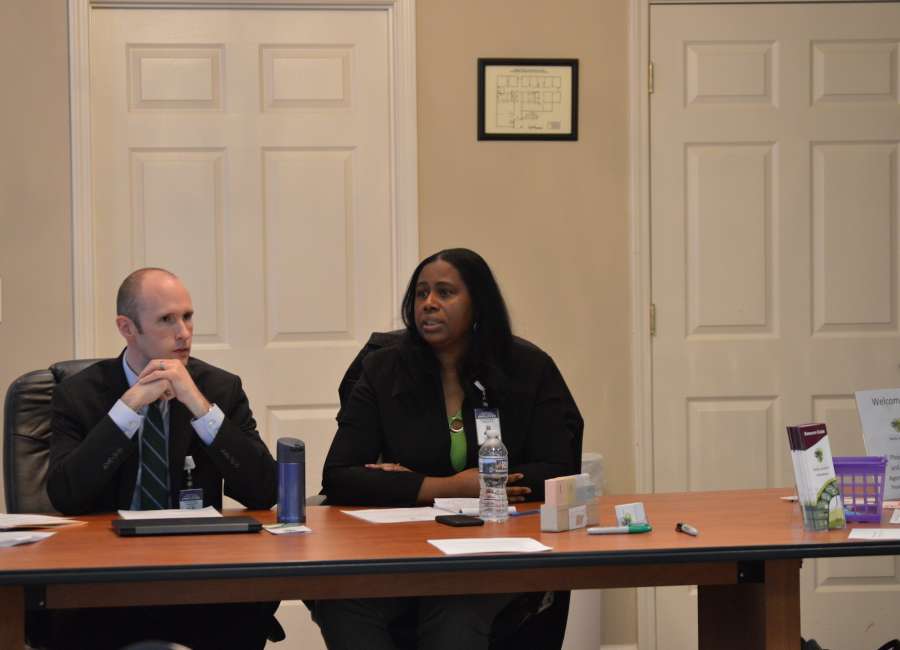 Coweta agencies will be fast-tracking plans for a count of local homeless people, with the count taking place the last week in January.
The Georgia Department of Community Affairs bases its homelessness statistics on a "point-of-time" count at the end of January each year, said Mike Thompson, Continuum of Care manager for DCA. This year, that point in time is going to be Jan. 28, Thompson said.
Thompson and two other representatives from DCA spoke at a housing meeting this week hosted by Coweta County Family Connection.
Frankie Hardin, executive director of One Roof Outreach, was planning on a homeless count in the next few months, with representatives from multiple local organizations helping out. Many of the state and federal grants to assist homeless people are based on statistical data.
A major impetus for the count was the fact that DCA lists Coweta's "unsheltered" homeless population as 27. "Clearly, it's way too low. We know we've got more folks than that," said Hardin.
"We are in the planning stage of an actual physical hard count … where we go to camps and hotels and we try to put a number on the couch surfers and car sleepers," Hardin said at the meeting.
A count of people who are "unsheltered" is done every two years, and a "sheltered" count is done annually, Thompson said.
For some counties, there hasn't been an actual count, Thompson said.
Instead, "we use a predictive methodology developed by Kennesaw State University to predict homelessness. We are aware that the number that it spits out is not necessarily the number," he said.
One reason the state does its count in the winter is because that's the time more homeless people will be in shelters or hotels, and people who are sheltered are easier to count, he said.
The physical counts are done with the help of an electronic app, Thompson said.
"The company that provides the app also works with researchers from various organizations. One of those is reviewing the model that Kennesaw State developed, to see if they can add an additional variable," he said. "We feel like we are doing everything we can to try and get that predictive methodology to work better."
"Are you saying if we do a count, it won't count?" Hardin asked.
Thompson said the county can be used for local data, but it won't be accepted by the U.S. Department of Housing and Urban Development.
In counties where local organizations are taking the lead on the count, DCA partners with those organizations.
Thompson said there is still time to train local leaders on the app so that the count can be done on time. And those who can't make it to the training shouldn't be overly worried, because the app is simple and intuitive and can be used on a phone or a computer, he said.
Though the count is based on Jan. 28, "You have a week to actually count," Thompson said.
Local organizations can use surveys all week and ask people who come in where they slept on the night of Jan. 28.
"I would recommend focusing on the service base in the county since it's last-minute," Thompson said.
"We have a lot of service providers," said Carol Prince-Breissinger, CCFC executive director.
Nikki Durham of Peach State Health Plan asked if there is a way to make sure there is no duplication.
That could be one of the biggest challenges, Prince-Breissinger said.
The count should focus on people who are "literally homeless," Thompson said.
That means they are living on the street, in a car, camping, in an abandoned building not meant for human habitation, or staying in a motel room paid for by others.
Training on the app and count system will be Tuesday, Jan. 22, at 10 a.m. at the Newnan Housing Authority headquarters, 48 Ball St. Those interested in attending the training should RSVP to Cowetafc@gmail.com or 770-480-3258.