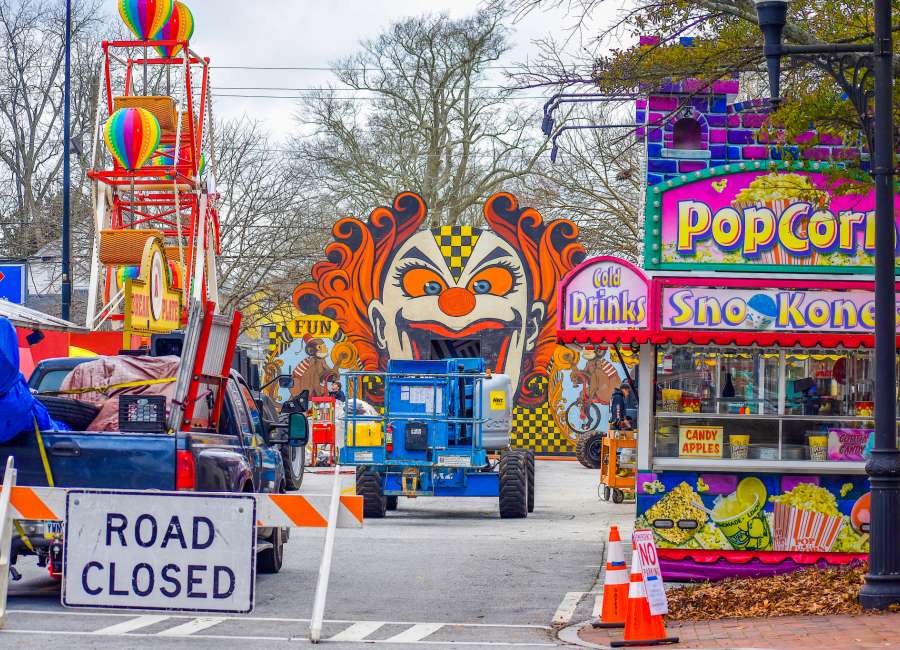 Film crews from "Brooklyn" – an HBO TV drama about law enforcement –  have created a street fair that will require the full closure of West Washington between Brown Street and West Court Square and the southbound parking lane on Brown Street from Sunday, Jan. 13 through Sunday, Jan. 20. 
On Wednesday, Jan. 16 and Friday, Jan. 18, police will perform intermittent traffic control and include additional parking lane closures nearby. 
The production team for "Jumanji 2" has requested closure of two sections of W. Washington and E. Washington Streets on Feb. 4 and 5 for filming as well. 
"Jumanji 2" crews plan to recreate the Christmas season, including snow, for the shoot. A portion of the movie will be filmed around the Newnan Square, including  19 W. Court Square and 8 E. Washington St.