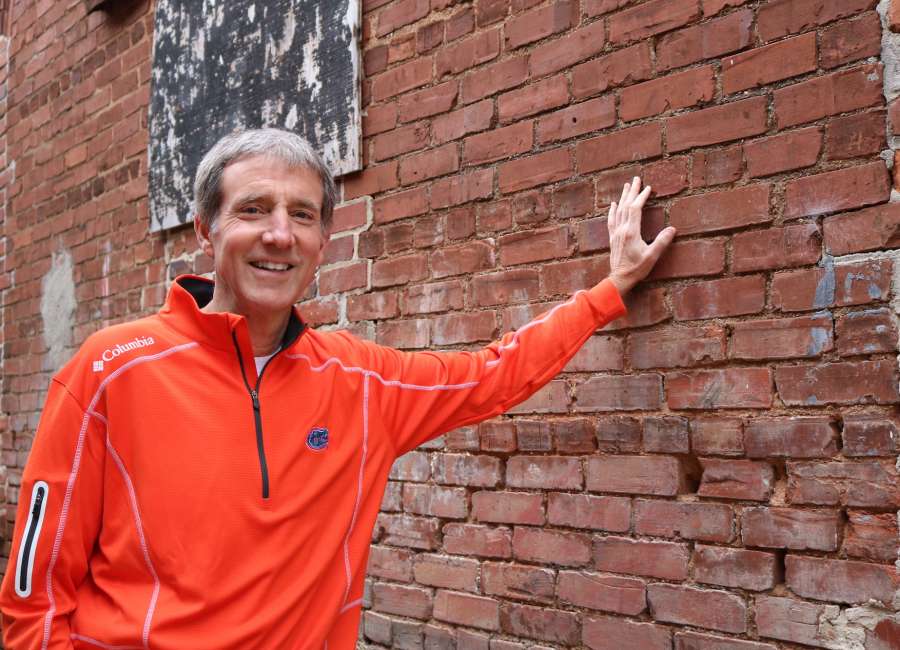 Here I am at the start of a brand new year and the inevitable end of one resolution after another.
It's been that way ever since I made my first resolution back in fifth grade to become a better baseball player so that when Little League rolled around I would be ready to play the glamorous position of shortstop.
After stopping a couple of bad hop ground balls – and a couple that actually weren't all that bad – during tryouts with my face rather than my glove, I gave up all aspirations of becoming the next Maury Wills and accepted my fate of banishment to right field.
That failed resolution led to many more in the years ahead.
The commitment to eat healthier lasted about as long as it took for me to cross paths with that first package of Twinkies. The decision to exercise never seemed to get off the ground thanks to the plethora of college football bowl games that consumed most of the first day of the year. The annual vow to avoid using so many "colorful adjectives" lasted up until my favorite college football team coughed up a fumble, usually on New Year's Day.
Alas, repeated setbacks and failures never stopped me from trying. Throughout high school I resolved to make the basketball team – not the practice squad but the traveling squad, make straight A's on my report card and be nicer to my sister. But the resolution god was still pitching a shutout.
I kept trying once I went off to college: make the golf team, go to class regularly and be nicer to my roommate. Andy Bean took my spot on the golf team – he later played on two Ryder Cup teams and I started playing putt-putt with my girlfriend, I batted .500 attending first period calculus and I never got along with any of the half-dozen roommates I had in college, not even the one who never came out of his smoke-filled room and listened to "Dark Side of the Moon" morning, noon and night.
For most of my adult life the one resolution that I make every year but have failed to keep is to slow down and take it easy. I thought stepping away from the 9 to 5 where every minute of every day was accounted for would be a step in that direction. But I was wrong; dead wrong.
I still plan out every single day, up to the exact time I want to start and finish something so I'm able move on to something else. As far as I'm concerned once I've made my plans they may as well be written in stone. I was that way throughout my entire working career, and it's proven to be a hard habit to break.
I set deadlines for writing my next column, reading the next book and finishing my next run. I put together timetables for running errands, cleaning up the house and working on my next project. I make detailed schedules for catching a game on TV and catching the football with my grandson in the backyard. And I do everything in my power to get them all completed by the self-imposed deadlines I've set for myself.
I would love to just, as they say "go with the flow."
Slowing down, such an easy resolution to make.
Yet such a hard one to keep.
Scott Ludwig lives, runs and writes in Senoia with his wife Cindy, three cats and never enough visits from his grandson Krischan. He can be reached at magicludwig1@gmail.com