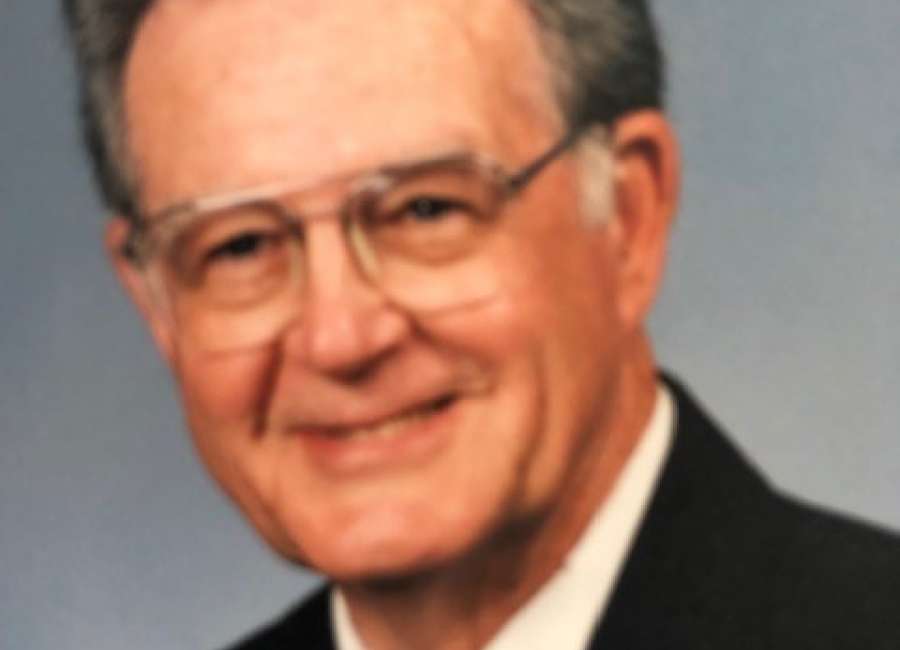 Gilbert Baron Taylor, 98, passed on to his eternal life with our Heavenly Father on Dec. 21, 2018. He was born to Matthew Lorenzo and Annie Florence Taylor on Oct. 8, 1920, in Newnan, Ga.
He graduated from Newnan High School and proudly served in the U.S. military in WWII. He married Ellajo Hyde on Nov. 9, 1941. They were blessed with two daughters Joan Ellen and Emily Colleen.
Gilbert retired from Brown Steel (Formerly R. D. Cole Manufacturing) as an engineer. He and Ellajo were lifelong members of First Baptist Church of Newnan.
He is predeceased by his lovely wife of 58 years, Ellajo, his youngest daughter Colleen and his sister Shirley Anne Taylor Jackson (Radford).
Gilbert is survived by his daughter Joan Ellen Taylor Gladney (William), granddaughter Denise Gladney Gant (Michael), granddaughter Lorri Gladney Dresbach (David) and their sons Dustin (Braden), Dakota Dresbach and their granddaughters Areli and Danielle, their daughter Natalie Gladney Barczak (Joel) and their sons Judd and Clay Barczak.  
He is also survived by Colleen's husband John T. Farmer, their son Rhett Farmer (Joyce) and their children Matthew and Sara Rhett Farmer, their daughter Joy Farmer Grese (Frank) and their children Frank and Colleen Grese, their son Judd Farmer (Erica) and their daughters Henley and Wren Farmer.  In addition to his immediate family mentioned, there are many nieces, nephews and friends whom he loved dearly.
Services will be held at McKoon Funeral Home, 38 Jackson St., Newnan, GA 30263 on Saturday, Jan. 12, at 2 p.m. Visitation will be from 12-2 p.m.
In lieu of flowers, donations to the following organizations are greatly appreciated: Isle Health and Rehabilitation, 1125 Fleming Plantation Blvd.  Fleming Island, FL 32003 or Haven Hospice, 745 Blanding Blvd., Orange Park, FL 32065-5702. Both organizations loved Gilbert and provided great care and support.
Condolences may be expressed online at www.mckoon.com .
McKoon Funeral Home & Crematory, 770-253-4580.