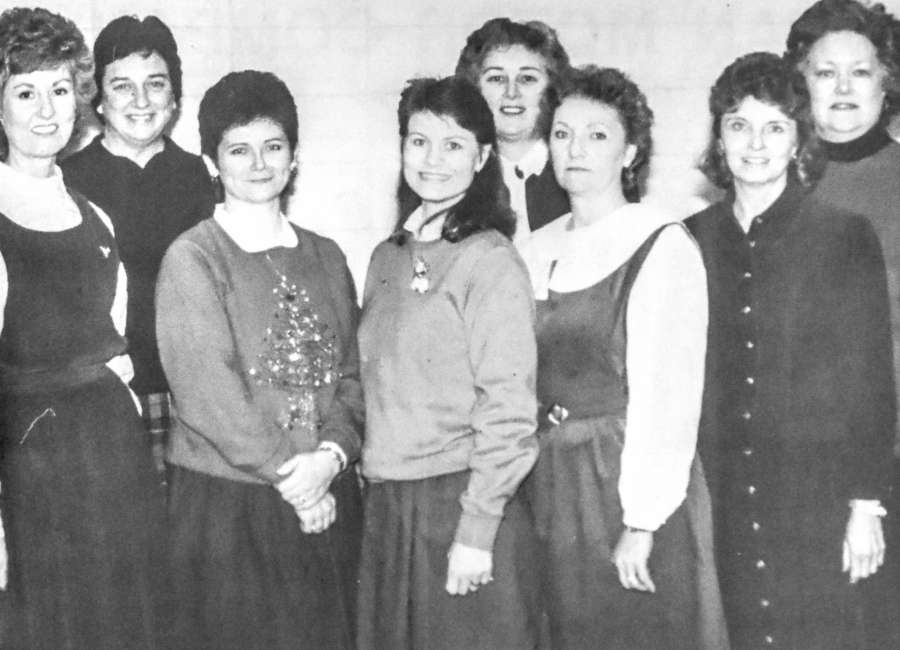 The new officers for the Alpha Delta Kappa teacher sorority are pictured at the Dec. 17 meeting of the organization held at O.P. Evans Middle School. 
From left are, front, Teena Fulmer, Nancy Tinsley, Joan Exner, Martha Daviston, Nancy Royal. On the second row are Betty Smith, Emily Sealy and Fay Hardy.
Want to share a local picture from the past? We'd love to see it! You can email a copy to clay@newnan.com or stop by our office on 16 Jefferson Street, Newnan, any time between 8 a.m. and 5 p.m.