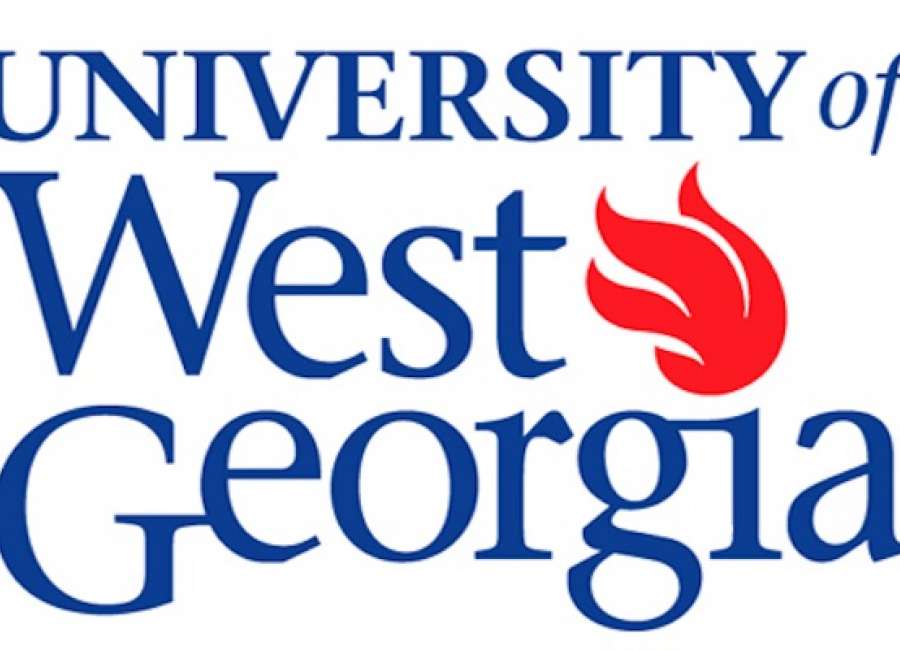 University of West Georgia President Kyle Marrero conferred more than 850 undergraduate and graduate degrees at UWG's fall semester commencement, and many of those graduates call Coweta County home.

Fall semester enrollment topped 13,733 – a record for the university – and approximately 1,000 of those students were enrolled at the University of West Georgia's Newnan campus.
As is tradition, UWG held two commencement ceremonies. The morning ceremony honored graduates from the College of Education, the Richards College of Business and the Tanner Health System School of Nursing, while the afternoon ceremony honored graduates from the College of Arts and Humanities, the College of Science and Mathematics, and the College of Social Sciences.
Bentina C. Terry, senior vice president of the Northwest Region of Georgia Power, addressed students in both ceremonies.
Coweta graduates include:
Karen Jeannette Allen, BA, Foreign Languages & Literature
Victoria Amoroso, MED, Early Childhood Education
Chelsea Lynn Anderson, BA, Philosophy, Dean's List
Linda Fay Ballard, BS, Sociology
John Alexander Bauer, BS, Computer Science
Phylicia RoyAnn Brantley, BSN, Nursing, Dean's List
Mikayla Burnham, BS, Criminology, Dean's List
Mackenzie Maria Cearley, BSN, Nursing, Dean's List
Ansley Erin Dees Clark, BS, Political Science, Dean's List
Andrea Cruise, MED, Early Childhood Education
Catherine Ruth Drake, MED, Early Childhood Education
Clark Russell Duerr, BBA, Management, Dean's List
Macie V. Fleming, BSED, Elementary Education
Rebekah Catherine Frishe, BSN, Nursing
Mirna Garcia, BA, Global Studies
Kara Ann Garner, BSED, Elementary Education
Taylor Hope Geise, BS, Health & Community Wellness, Dean's List
Landon Evan Goolsby, BBA, Finance
Katherine Hammond, EDS, Media
Adam Mitchell Harrison, BBA, Accounting
Tyler Curtis Hinesley, BSED, Elementary Education
Regan Taylor Hutcheson, BBA, Marketing
Julia Katherine Hutchins, BSED, Speech Pathology
Krystal Rose Hynson, BSN, Nursing
Stephanie D. Jenkins, BS, Criminology, Dean's List
Joshua Johnson, EDS, Media
Gary Dean Jones, CERG, Data Analysis and Evaluation Certificate
April Louise Jones, BBA, Management
Austin Douglas Jones, BBA, Management
Jasmine Jones, BSED, Elementary Education
Bobby Keith, BBA, Management
Bonnie Latham, BS, Criminology
Emily E. Lee, BA, History
Jenna Leigh Lewis, BS, Criminology
Kristin Nichole Lewis, BA, Foreign Languages & Literature
Saige C. Lindell, BBA, Marketing
Antje Lynn Loughran, BSN, Nursing
Lance Early McCurdy, BS, Biology
Tami Merry, MED, Early Childhood Education
Joshua David Moore, MA, Psychology
Mandy Marie Morris, MED, Reading Instruction
Ariana M. Negron, BSN, Nursing
Lauren Elizabeth Norton, BSED, Elementary Education
Sonia Mosqueda Nunez, BSN, Nursing, Dean's List
Joshua William Oller, BS, Mass Communications
Hannah Gentry Patterson, BS, Organizational Leadership, Dean's List
Alyssa Brooke Phillips, BS, Anthropology, Dean's List
Ashley Lashay Potts, BSN, Nursing, Dean's List
Rebecca Lauren Powell, BSED, Elementary Education
Kailey Victoria Prince, BS, Geography, Dean's List
Brandon Purinton, MBA, Business Administration, Management
Allison Rose Radin, BSN, Nursing, Dean's List
Caleb D. Robertson, BS, Biology, Dean's List
Karina Vanessa Rosabal, BBA, Finance, Dean's List
Brandy Lynn Sawtelle, BSN, Nursing, Dean's List
Katherine Anne Schatzberg, BBA, Marketing
Tayler Schnoor, BS, Biology
Taylor Jordon Seamon, BS, Mass Communications, Dean's List
Jaycee Nichole Shoup, BS, Criminology, Dean's List
Stacy Spivey, MED, Special Education
Leah H. Taylor, BSN, Nursing, Dean's List
Ellen Thomas, EDS, Media
Jena Marie Tittle, BSED, Elementary Education
Stanley Connor Toney, BA, English
Casey Michael Turner, BBA, Marketing
Jessica Lane Turner, MAT, Teacher Education
Amelia Lee Ware, BSN, Nursing, Dean's List
Ronald Stanislaus Wozniak, BS, Biology
Chase Alexander Zirkle, BA, History