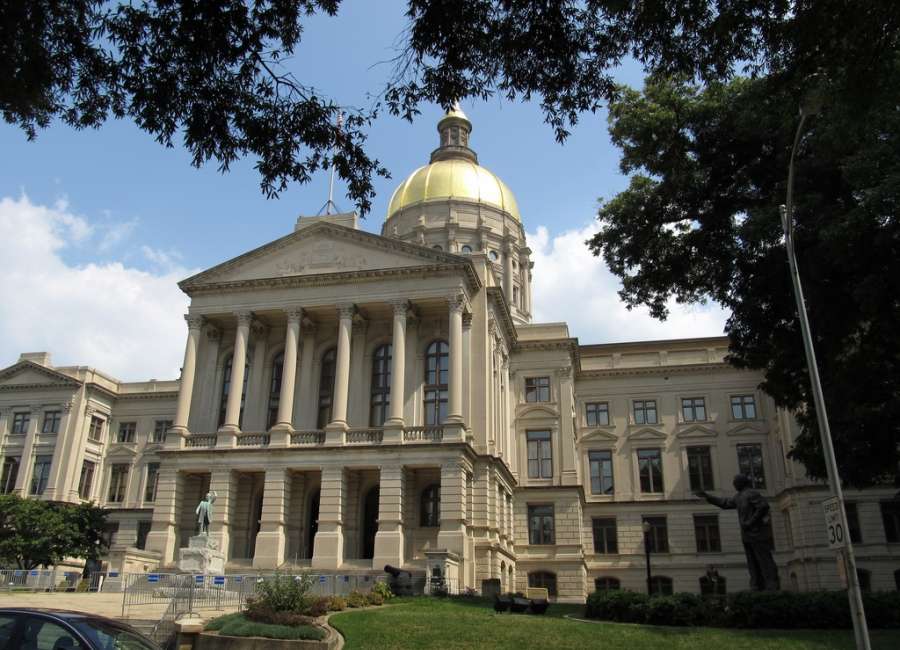 With growing momentum on the issue, 2019 might be the year that major changes finally come to Georgia's Certificate of Need process.
Certificates of Need, issued by the state, are required for new hospitals to open in Georgia, and for hospitals to add certain features and services.
The House Rural Development Council came out strongly for changes to the CON process in its report, issued in early December.
The 2019 Georgia General Assembly session starts Monday, and Brian Kemp will be inaugurated as governor Monday as well.
"The state of Georgia has waited far too long to address the issues surrounding the certificate of need process in Georgia," said Rep. David Stover, R-Palmetto. "Anything short of complete removal of the certificate of need process will continue to harm healthcare access throughout the state, and continue to drive costs up."
"I expect this to be a session where healthcare is a big topic of conversation," said Rep. Bob Trammell, D-Luthersville.
That includes not only the CON, but also some action on increasing access to health care services for lower-income Georgians. Georgia hasn't expanded Medicaid through the Affordable Care Act. Several states have received waivers that allow more creative methods of expanding access.
Trammell thinks the two issues are linked.
"All signs point … that there is a definite interest in trying to do something in the healthcare space this session… something large," said Trammell, who serves as House Minority Leader.
The Rural Development Council recommends changing, not eliminating, the CON process. Stover said he doesn't agree.
"It's time that we replace this costly and restrictive system with a new licensing and accreditation system that does not take into account the number of beds already existing in a region, whether a particular medical machine is already in the region, and whether the government believes an area needs a hospital, medical center or otherwise is needed or not," he said.
Rep. Lynn Smith, R-Newnan, the senior member of the delegation, also said she thinks waivers will get serious consideration.
"I think there is a willingness to try and figure out what Georgia can do regardless of what the federal government does," she said.
Standard Medicaid expansion would cover a lot of able-bodied people, Smith said, and there would need to be discussion of how much Georgians want to do to provide health care for able-bodied people.
"I don't know that there is an answer… I do know there will be a debate," she said.
Health care costs are rising, and in rural Georgia, there is a lack of health care options.  Throwing money at the problem won't fix it, she said.
"The thing about rural healthcare is you can put all the money in the world in it but if there's not a doctor there, what good is it going to do?" Smith said.
High-speed internet access is also a facet of the problem in rural Georgia. Telemedicine is seen as a way to increase access to health care, but many places in South Georgia don't have the broadband capacity to support it.
"I think sometimes the general public thinks there's a simple answer of just more money. That's not at all a way to look at this problem," she said.
Other issues on the radar include access to medical cannabis and the state's election system.
"I hope this is the year that we find a path for access to medical cannabis for patients on the registry," Trammell said.
He said he thinks this year has the best chance since the legislature began discussing medical cannabis.
The state has been looking at new voting machines for several years, and the commission tasked with reviewing the issue has agreed on the need for some kind of verifiable paper trail. There are also issues of people being removed from voter rolls for various reasons – issues that were in the spotlight during 2018's close race for governor.
Trammell said he has come down firmly on the side of a return to hand-marked paper ballots.
"That will be a big topic for certain," Trammell said.
He was asked if he thinks the voting issues will become a partisan debate.
"My hope would be that it doesn't devolve into a partisan issue," he said. "I think there are those across-the-board concerns about our election system and obviously we want to come up with solutions that have buy-in across party lines."
It's also important that officials listen to expert testimony and adopt measures that are consistent with what the experts say will give Georgia the safest and soundest elections and preserve the integrity of our democratic process, Trammell said.
Stover said he will be introducing legislation that will prohibit cellular service providers from selling the location data of Georgia customers.
Smith chairs the House Natural Resources and Environment Committee, and one issue she expects to deal with is oyster farming.
Allowing oyster farming will require legislation to determine rules and regulations.
"This is a growing industry and we're looking to other states to see what they do and what problems they've had so far," she said.
Another issue may be the ongoing "water wars" dispute with Florida and Alabama. The U.S. Supreme Court has been considering the case and has sent it back to a "special master" who is working on the issue.
"It's still an issue before us. I don't know that there will be any legislation required, but you never know," Smith said.
And though there are plenty of issues at the forefront of legislators' minds coming into the session, "probably the biggest issue that we take up this year has not even been identified yet," Smith said.
"Something usually comes up that no one has put on the radar and it becomes a priority for the general assembly," she said.