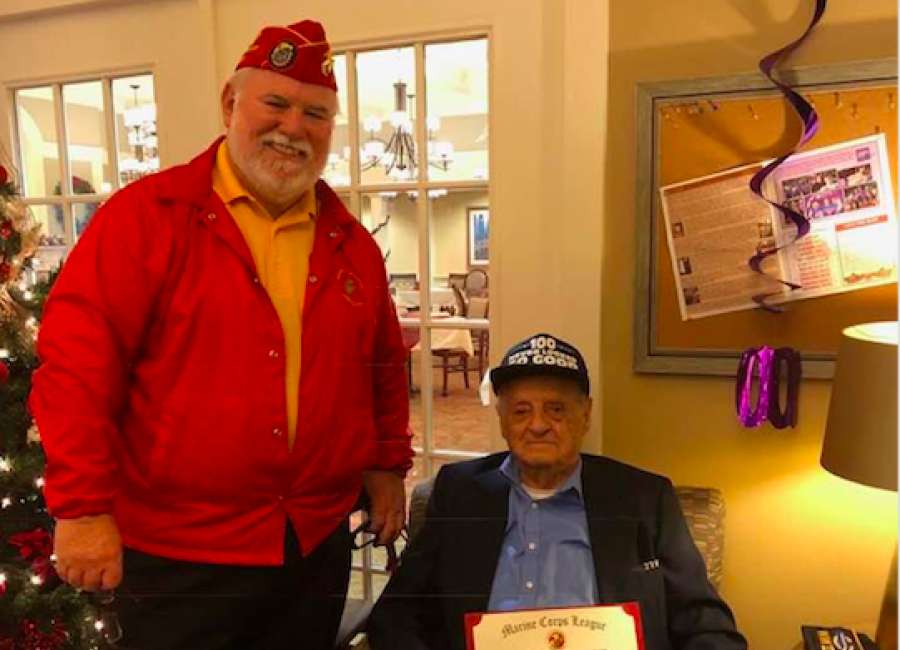 Local veteran David Epps recently presented former Army soldier Salvatore Burdonaro with a certificate of appreciation on his 100 birthday.
Burdonaro fought in World War II and earned the Combat Infantryman Badge, among other awards. He now lives in Fayetteville.
Epps, of Sharpsburg, is the commandant of the Sgt. Clyde Thomason Medal of Honor Detachment of the Marine Corps League, which serves Coweta and Fayette counties.
"It was an honor to meet this man and say, 'Thank you,'" Epps said.