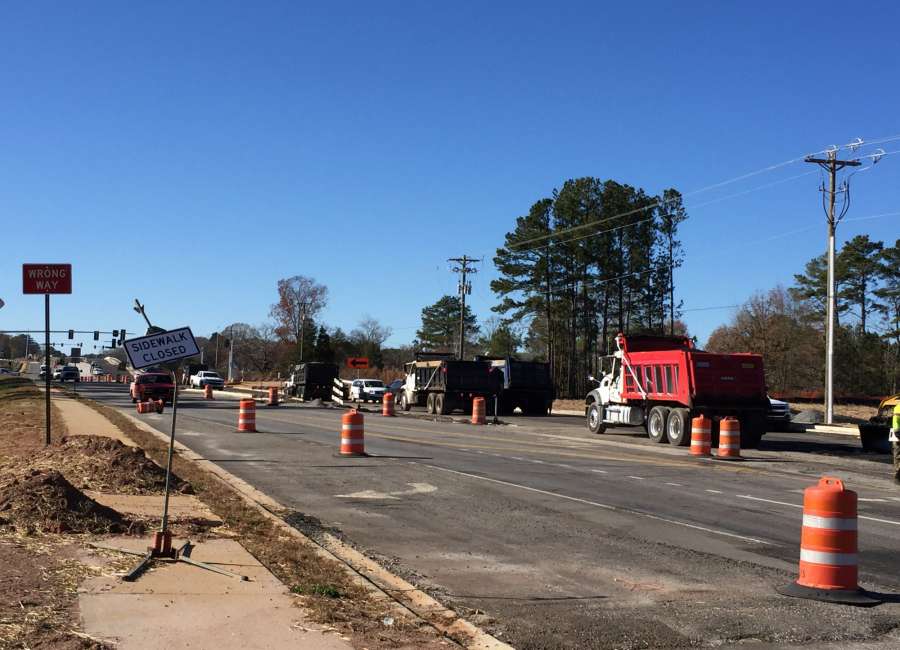 The work on the new interchange at Poplar Road is entering the home stretch, and traffic will shift onto the new portion of the bridge on Thursday.
The split, with one lane of traffic on either side of the now four-lane bridge, is set to begin at 9 Thursday morning, according to Penelope Brooks, regional spokeswoman for the Georgia Department of Transportation.
The split will begin at the intersection of Poplar Road and the Newnan Crossing Bypass, Brooks said. Flaggers will be in place during the shift, and drivers are urged to slow down, pay attention to the flaggers and be patient, she said.
Motorists heading through the area experienced some significant delays this week as crews were busy paving new lanes and preparing for striping.
Though the section of Poplar Road between Newnan Crossing Bypass and Newnan Crossing Boulevard will become four lanes, only one lane in each direction will be used until the ramps open and the project is completed, Brooks said in a press release.
The new interchange is expected to open to traffic in February, she said.
The project is on time – February was the original completion date set when the project began. A ceremonial groundbreaking for the project was held in May 2016.