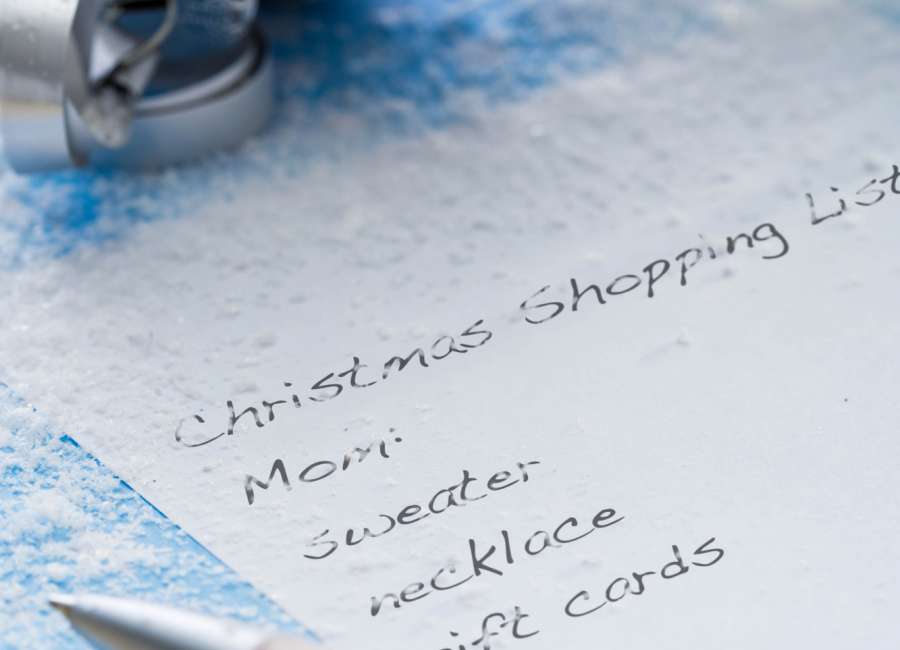 Holiday shopping season is here, and that presents plenty of opportunities for scammers to spoil your celebrations.
But with a little preparation and vigilance, shoppers can cut down on the threat of becoming scam victims.
"We're out there buying, and scammers are trying to take a chunk of that," said Katherine Hutt, national spokesperson for the Better Business Bureau. 
She said most holiday scams are variations on scams we see throughout the year, but there are some that are unique to the season.
Many involve online shopping, which 55 percent of all consumers will use this holiday season, according to the National Retail Federation. 
"The people who are trying to steal stuff know there is going to be higher traffic and more people who are not internet-savvy," said Michael Bruemmer, vice president of consumer protection for the credit reporting agency Experian.
Here are some of the most common holiday scams, according to the BBB and Experian:
Gift card scams
Gift cards are the most popular items on holiday wish lists, with 60 percent of consumers surveyed saying they would like to receive one this holiday season. That creates many opportunities for fraud.
The BBB advises gift card purchasers to look at cards before buying them in order to make sure the packaging hasn't been tampered with and that the card's personal identification number is not exposed. Scammers sometimes pull the account and PINs from cards, then place the cards back on racks and wait until the cards are purchased. Then they can strip the value out of the cards before the purchaser is aware of what happened.
The Federal Trade Commission warns against using gift cards to pay for anything other than merchandise from the company that issued the card.
"Anyone who demands payment by gift card is always, always, always a scammer," wrote Jennifer Leach, assistant director of the FTC's Division of Consumer and Business Education, in a blog post earlier this year.
The FTC also encourages victims of gift card scams to report the incidents to the agency.
Fake retail websites
"Any malicious link can be made to look like Amazon.com," Experian's Bruemmer said. 
The sites often have similar web addresses – "amazon-shop.com," for example – and look visually identical to the retail sites they are copying. But if you attempt to buy a product, you're just giving scammers your personal data and a credit card number.
Donation scams
Like other online scams, donation scams often rely on phony websites designed to look like the real thing. 
"You have to pay really close attention that you're not going to the wrong site and not clicking on the links that are suspicious," Bruemmer said.
Not all of those scams are digital. Unsolicited phone calls are another common source of phony donation requests, according to AARP's Fraud Watch Network. Charities can be verified through such sites as Charity Navigator or Give.org.
Travel scams
There are a lot of online travel offers around the holidays, but if a travel offer looks too good to be true, it probably is, Bruemmer said. Fake travel websites are also common.
People may go to a booking site that may look like a name brand site, but it's a spoofing site, he said.
'Letters from Santa' scams
There are retailers who legitimately sell "letters from Santa" that you can have sent to your grandchildren or children. But this concept also can be a rich trove for identity thieves.
Identity information of minors can be particularly valuable, she said. Parents may not check the credit reports of their children for years, and as the children become adults and check their own records, they may suddenly find that their credit rating has been ruined by identity thieves.
Data theft
You don't have to be taken by a typical scam to be a theft victim online during the holidays. Experian's recently completed 2018 holiday survey showed 42 percent of people surveyed don't shop on a personal, protected internet connection.
Instead, they use public Wi-Fi or a connection without spam or malware protection. That can give thieves an opening to intercept and steal data,  including credit card numbers, bank account information and personal data.
Shoppers should always look for websites that use addresses beginning with "https://," Bruemmer said. The "s" after the "http" assures the site is using a secure, encrypted connection to your computer.