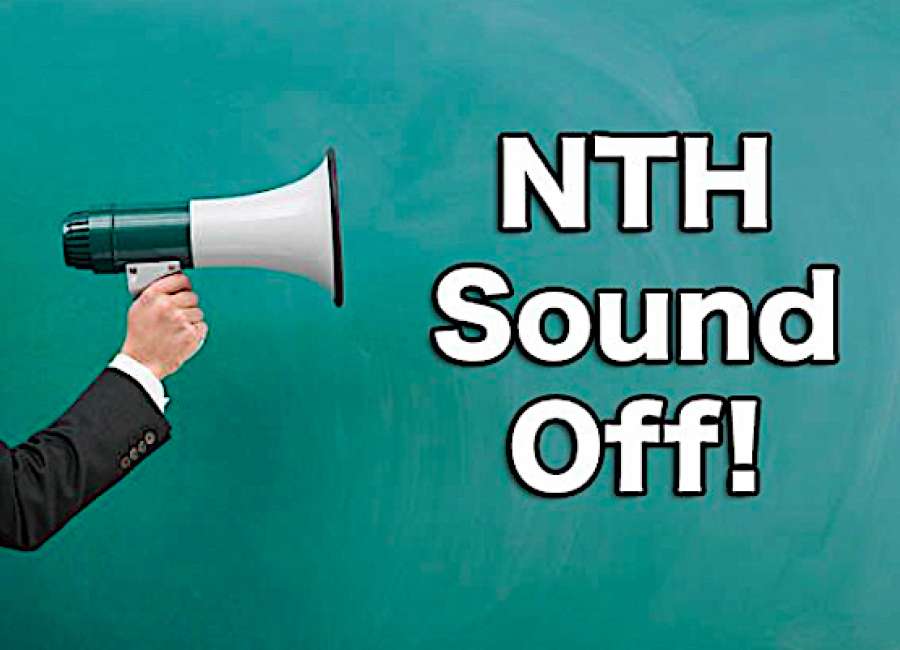 You whine bags are trying to Trump thrown out of office. Guess what you might as well suck it up because it want happen.
Conservative governance or whatever it is, has gotten our nation to a state of utter immorality.
I am constantly amazed to watch living, breathing, thinking humans reject all that America and Jesus stands for to fawn over an openly amoral man using the Presidency to line his pockets.
Public service announcement: during football season, "Bama" means one thing. Lots of people around here hate "Bama," but it's not a former president they're hating on. So please, come up with a different term for Obama... at least during football season.
I have always loved, loved Alex McRae. Always will. But I have to admit, I'm getting right fond of ole W.T. Butcher and Toby Nix. Really enjoy their "police" stories. Keep 'em coming.
After two years and over twenty million taxpayer dollars, the Mueller investigation has determined that in years past, Trump has built hotels in foreign countries. When will this end?
The media has been a part of America's national fabric for as long as she has had a flag. Every president has known that a free press and first amendment rights are the bedrock tenants of our republic. The news media reports the facts.
I prefer W. J. Butcher's columns when he stays away from politics.
I keep hearing that President Bush was a Navy Fighter pilot, but the plane he was shot down in was a torpedo bomber. No disrespect, but there is a big difference.
George H.W. Bush was undoubtedly one the finest examples of a great President and a great humble human being. Interesting to now follow the accolades of the mainstream media, who incessantly trashed his Presidency while in office.
Not all the "violent crimes" that W. J. Butcher lists are ones I'd consider violent.
You want a list of things Trump has done? Do a web search for Trump crimes and you'll see plenty.
When Mueller takes out the mafia controlling the White House, all the GOP heads will implode the first time they have to say "President Pelosi".
In one day of "Sound off" I read that when we buy our usual opiates, we should not buy  from China; that someone must have followed Trump around and found he made 30 false statements per day, and he can't spell; that the moon controls nature.  I love "Sound off."
In response to the sound off writer in The NTH on Dec. 7th. about "Trump may be your President but not mine." If you are a legal citizen of the U.S., he is also your President whether you like him or not.
David Stover needs to resign his seat in the General Assembly. He offers many excuses for his sorry state of personal affairs. Life's tough but get your life in order on your own time. Coweta deserves better, Davey.
When I read the letter on Dec. 6, I had to check my calendar. For a moment I thought it was an April Fool's joke! Wow! All I can say is the majority of people cannot wait until 2020 for ANY OTHER Candidate to win the election!