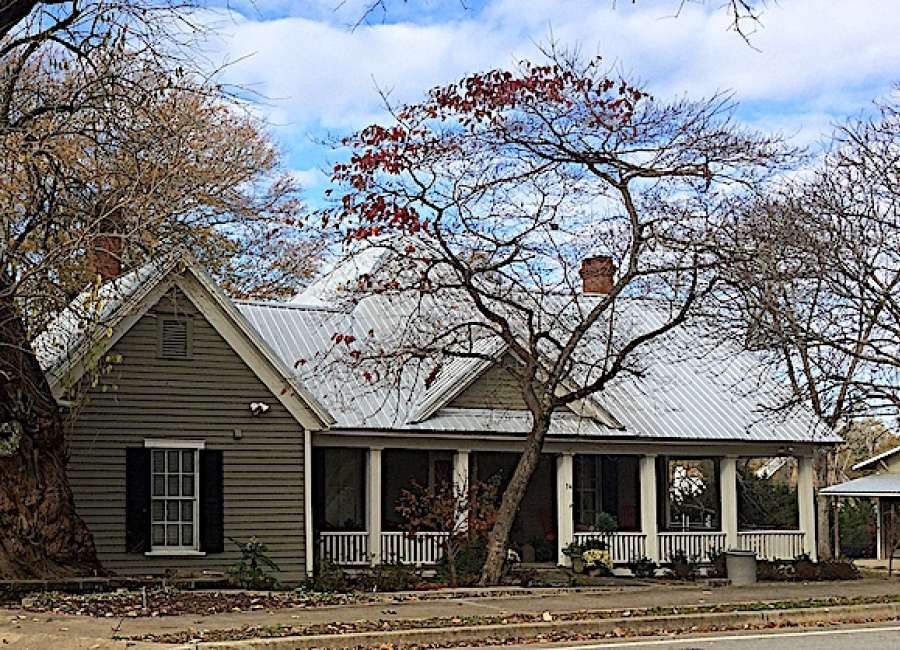 A candlelight tour featuring historic Senoia homes and live music will be Sunday from 5-8 p.m.
The Senoia Candlelight Tour of Homes –  sponsored by the City of Senoia Downtown Development Authority – will include five historic homes, with the Senoia United Methodist Church Handbell Choir performing and refreshments served in the church's fellowship hall.
Featured on the tour will be:
Mooney House, 133 Barnes Street, circa 1920. This charming cottage is known as a cracker-style farmhouse because of its small footprint, raised floors, front porch and and dog trot/shotgun hallway. The hallway, living room and master bedroom are original to the home, and the back addition dates from the '40s or '50s. The interior was renovated a few years ago, while the current owners have focused on the exterior.
Mobley House, 9 Johnson Street, circa 1885. This home is a two-story version of the gabled ell type of architecture. It was built with peg construction and features six fireplaces. There originally were three rooms up and three rooms down, each 17 square feet. The current owners have added living quarters above the garage, which will be featured on the tour.
Fant House, 36 Broad Street, circa 1870. This house was the longtime home of the Sims sisters – Jemma, Sarah and Nan – who ran a millinery business making hats for the women of Senoia. The home features original floors and five fireplaces with four bedrooms and four baths.
Graham House, 203 Morgan Street, circa 1861. This example of neoclassical style features classic elements such as the centrally located entrance, sidelights, and transom and a central pedimented portico. The simple square shape indicates the house is of heavy timber construction with hand-hewn sills. The home has seven fireplaces and the original heart pine staircase. It was purchased by the current owners in 2005 and has undergone extensive remodeling since then.
Penot House, 207 Bridge Street, circa 1904. This home has undergone extensive renovations since being purchased by the current owner in 1998. It features five original fireplaces and mantels, original beadboard ceilings, crown molding and wainscoting, and original heart pine floors.
Senoia United Methodist Church, Bridge and Peavy Streets, circa 1897. Built in the Victorian era, this church is said to be one of the finest examples of Queen Anne architecture in the state of Georgia. The pews, chancel rail and pulpit are all original. It features beautiful stained glass windows in the sanctuary and parlor.
Tickets are are $20, available in advance at Senoia Coffee & Cafe, Sam's Eclectic Table Talk, Beyond the Door and the Senoia Welcome Center. Tickets also will be available at the Senoia Welcome Center, 68 Main Street, on the evening of the tour. No photography will be allowed inside the homes.
For more information, contact Suzanne Helfman at 678-877-0704 or the welcome center at 770-727-9173.