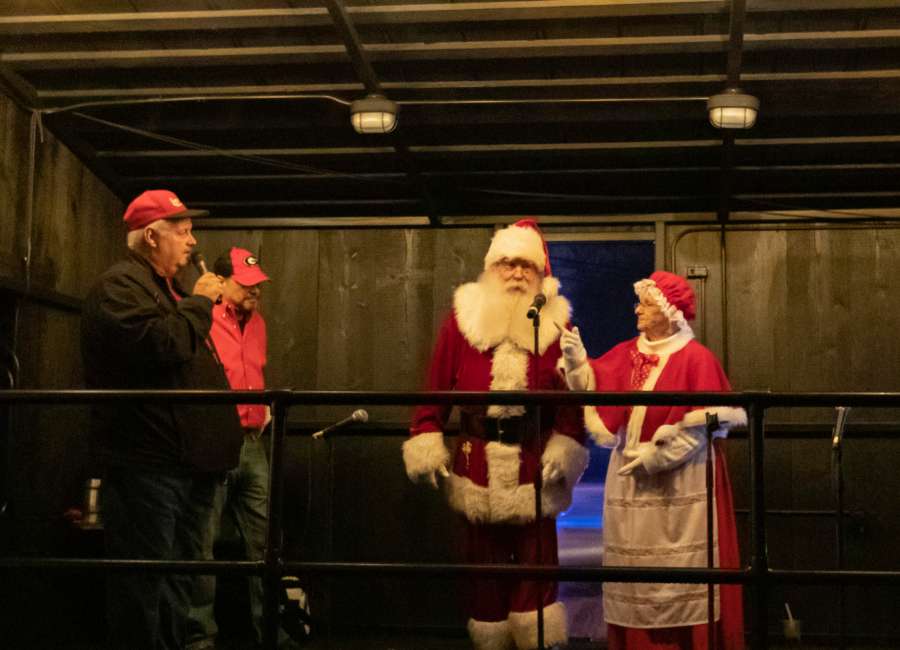 Children are writing letters sharing their wishes with Santa Claus in anticipation of his annual visit to Coweta County on Dec. 24.
While the Christmas Eve visit from Santa is on most children's minds, the jolly old elf has already made several appearances in the county. In keeping with a longtime tradition, he arrived at Newnan's court square the Friday after Thanksgiving on a shiny red fire truck.
He rode in a fire engine to the Moreland Mill to hear wishes at Moreland's Hometown Christmas Celebration on Dec. 2. "I really like fire trucks," Santa confided.
Santa has also made visits to Ashley Park and to Christmas tree lighting ceremonies in Senoia and Haralson. He rode in an antique Ford pickup at Haralson's Dec. 9 event and was a participant in the Christmas parade in Grantville on Nov. 30.
There also have been unconfirmed reports of Santa being spotted at Salvation Army kettles here and there in Coweta.
"Coweta County is one of my favorites places to visit," he said.
"Needless to say, Santa has a really busy schedule this time of year," said Samuel Elf, director of communications at the North Pole. "Still, he knows that he warms children's hearts wherever he goes, so he accepts as many invitations as possible."
One rare occasions, Mrs. Claus accompanies her husband when he leaves the North Pole. 
"She has her own schedule of projects and activities that keep her busy year-round," Elf said.
Mrs. Claus was part of the festivities in Senoia this year.
Between now and Christmas, Santa will be making lists and checking them twice. He will be reading the letters written to him and keeping lists of good boys and girls. The "naughty" list can be found in the Arrest Log of The Newnan Times-Herald each Thursday.