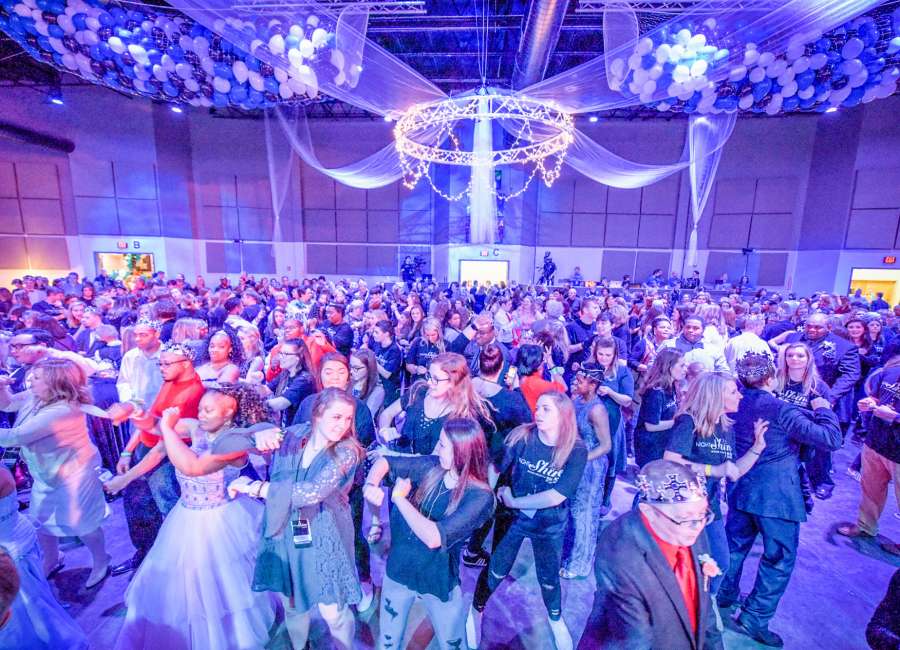 On Feb. 8, hundreds of people will be celebrating in Coweta County and around the world as part of the "Night to Shine" event put on by the Tim Tebow Foundation.
The event began in 2014 when churches around the country aimed to provide an unforgettable prom night experience for those with special needs, ages 14 and older. Last year, 537 churches came together to host the event for 90,000 guests.
Each guest enters the event on a red carpet, flanked on both sides by an adoring crowd and paparazzi. Once inside, the royal treatment continues for the guests who receive a crown or tiara.
The guests can utilize hair and makeup stations, shoe shining areas, limousine rides, corsages and boutonnieres, a catered dinner, karaoke, prom favors, and a dance floor.
For the last several years, SouthCrest Church has hosted the event and will continue the tradition in 2019.
This is a night not only for guests to shine, but for churches to shine, for volunteers to shine, and most importantly, for Christ to shine, according to Tim Camp, a volunteer and member of SouthCrest Church.
Last year, Camp enjoyed the opportunity to wheel one guest down the red carpet in her wheelchair.
"It's an amazing experience to serve and help us refocus on what serving Christ is all about," he said. "These people don't get a prom, and they're never in the spotlight. They may have a disability, but want to be loved just like you or me. It's a breath of fresh air to leave yourself, serve others and make a night happen for people who have no other opportunity for an event like this."

With such a large event, volunteers are working hard to secure funding and sponsors.

Fundraising organizer Jim Dunnavant is hoping to raise money through the help of local restaurants through the "Coweta Night Out" event, set for January 15.
The idea is to get 100 restaurants to donate 20 percent of their earnings that night towards funding the "Night to Shine" event.

"Retail and restaurants are typically a little slower after Christmas, so this can be a win-win event for everyone," he said.

Organizers are still looking for volunteers to help out with different parts of the events — ranging from being a buddy to helping serve the food.
For information on the "Night to Shine," visit www.nighttoshinecoweta.com or send emails to Rachel Henderson at rhenderson@southcrest.tv.  
If your restaurant would like to participate in "Coweta Night Out" send emails to Jim Dunnavant at jimd99@bellsouth.net