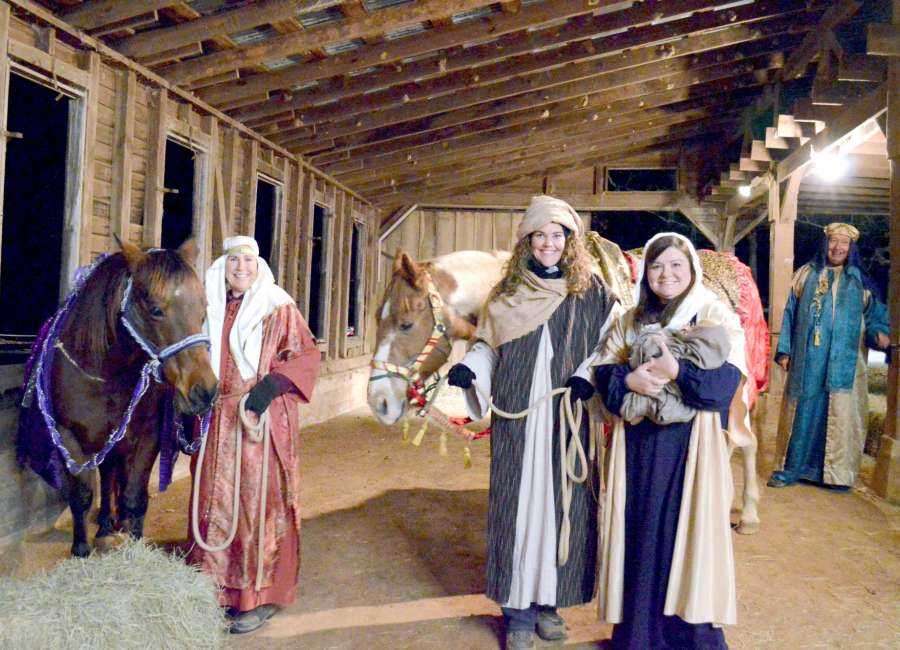 For three nights  CORRAL will turn its barn into a nativity scene for families to visit during the holiday season.
The program runs today through Saturday and begins at 7 p.m. The Coweta Organization for Riding Rehabilitation and Learning, a therapeutic horseback riding facility, has put on the scene for more than 30 years.
The program is set in the barn so Marie Powell, who oversees CORRAL, said to dress warmly.
"After the program, the kids can come over and see the baby goats and pet the horse," she said. "Some of them want to hold the Baby Jesus, so the kids get to come over and interact with the scene. The kids enjoy seeing everything up close. It makes it feel real to them."
Powell said her grandson may be a shepherd in the scene.
"He'll be the third generation in the Nativity if he wants to be in it," she said.
The program will feature bales of hay for children to sit on while they watch the performance. The scene is pantomimed by the actors while music and a recorded narration play.
"It's really moving," Powell said.
The program is about 30 minutes long.
CORRAL is located at 52 Oliver Potts Road.
The barn was built in the 1920s by Wayne P. Sewell, a Roscoe native who became a successful businessman. In addition to business interests in Atlanta, Sewell started a home talent drama troupe which trained in Roscoe.
His wife founded Dunaway Gardens on Sewell's ancestral family property.