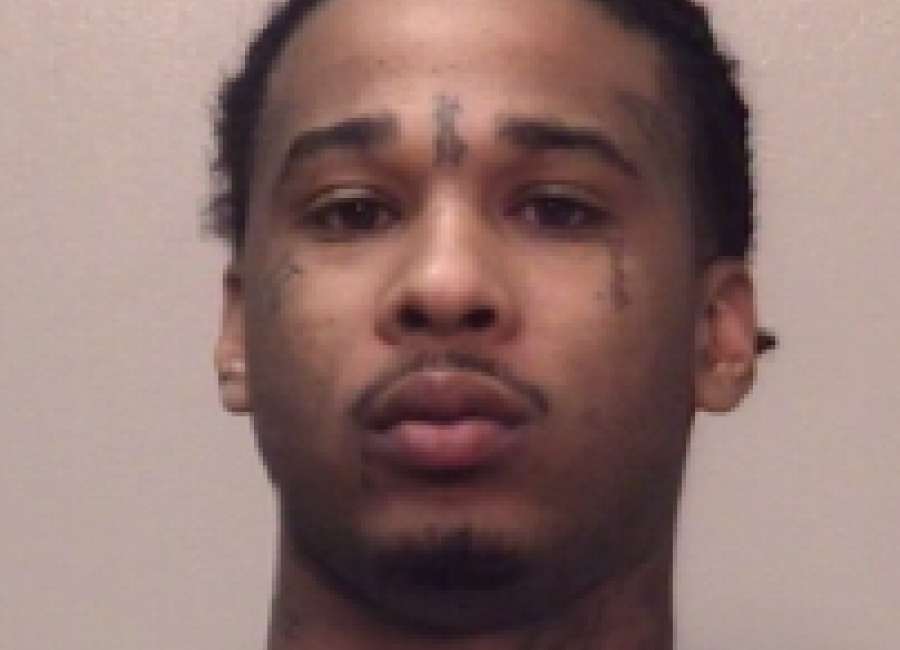 A Newnan man is behind bars in the Coweta County Jail for reportedly shooting up a home with a woman and two children inside the apartment.
Shamarcus LaQuan Powell, 24, was taken into custody at his relative's home in Hogansville, according to the Newnan Police Department.
Powell is accused of shooting at the apartment on Ball Street at least seven times, NPD officials stated.
The incident happened on Oct. 3. No one was hurt.
According to NPD Deputy Chief Mark Cooper, officers initially responded to a call for a burglary in progress.
When officers arrived, they found bullet holes shattered a window, hit a metal frame door and penetrated an upstairs wall. They also discovered seven shell casings outside the home, according to Cooper.
The victim told Newnan Police officers she thought the shooter might be an ex-boyfriend.
But when NPD watched footage from video surveillance at the apartment complex, Investigator Vic McPhie immediately recognized Powell as the shooter – and not the victim's ex-boyfriend.
After seeing the video, Cooper said NPD investigators served a search warrant at Powell's apartment on Oct. 5.
Investigators didn't find Powell, but discovered individuals inside the home with drugs and weapons, Cooper said. They also learned Powell might be staying with a relative in Hogansville.
Once investigators determined Powell was at the relative's residence, they drove to Hogansville and arrested him on Nov. 28, Cooper said.
Powell was charged with three counts of aggravated assault with a firearm, according to the police report.
Powell reportedly told Investigator McPhie he was arguing with the victim's ex-boyfriend and thought he was inside the apartment when it was riddled with bullets.
Powell remains in the Coweta County Jail.