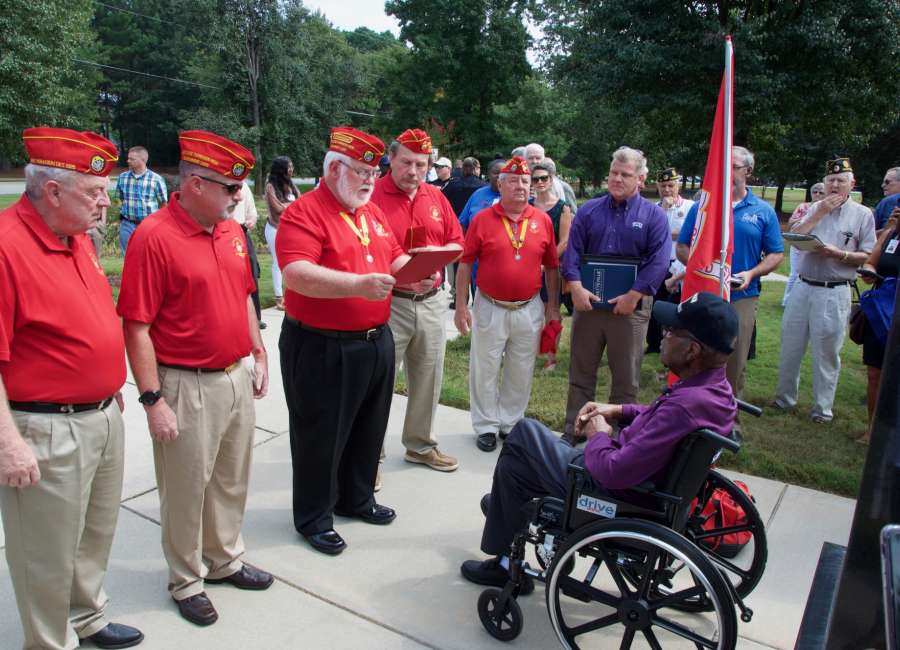 Members of the Sgt. Clyde Thompson Medal of Honor Detachment of the Marine Corps League presented an honorary membership to retired Master Sergeant Willie Miller on his 94th birthday.

Miller served in the Marine Corps in World War II, Korea and Vietnam. He was a member of the Montford Point Marines who each received a Congressional Gold Medal as the first African-Americans to serve in the U.S. Marine Corps.
Miller was also recognized by the Veterans of Foreign Wars, the American Legion, the city of Fayetteville and Fayette County.
He is believed to be the last surviving black Marine master sergeant who served in World War II.