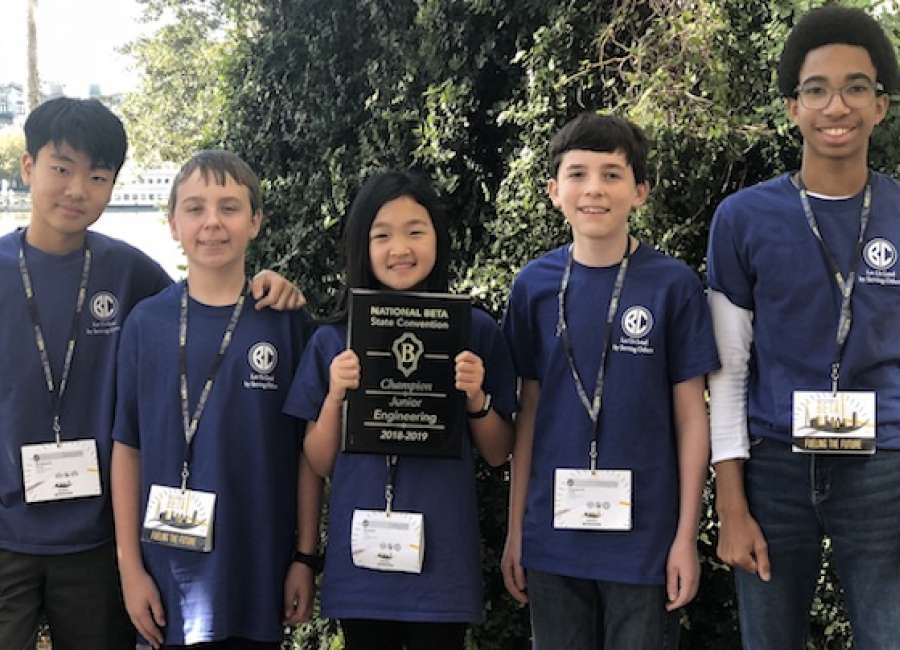 Lee Middle School brought home top awards from the state Junior Beta Club annual convention, held recently in Savannah.
Lee students and teams competed against other middle school students from across Georgia in several events including book battle, creative writing, engineering, marketing and communications, poetry, quiz bowl, speech and visual arts.
The engineering team won the state championship, and the quiz bowl team placed second overall. Lee Middle received the Beta Growth Award, given to schools with convention attendance increases of at least 10 percent.
Several of Lee's students qualified for the Beta National Convention, to be held in Oklahoma City in the summer of 2019. They include:
Engineering: Eighth-graders Andrew Brown, Beomseok Kang and Hannah Lee; and seventh-graders Tyler Gillardon and Mason Hall.
Quiz bowl: Eighth-graders Callie Henderson and Shiv Maisuria; and seventh-graders Ethan Chitnis, Austin Fisher and Anja Govednik.
Drawing: Eighth-grader Joey Skinner.
Lee Middle School Junior Beta Club sponsors are Christie Barnes, Ashley Dawson and Renee Ratcliff.