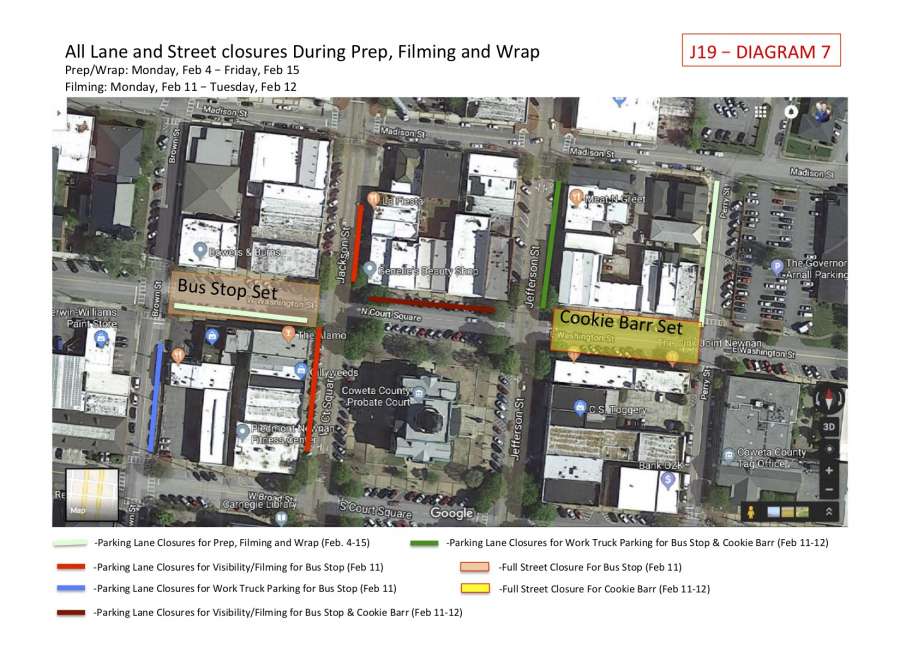 The city of Newnan may play a leading role in the Jumanji sequel.

Sony Pictures is planning to shoot several scenes for its new movie around the Court Square in early February.

Filming will consist of two scenes and two locations in downtown Newnan, according to a press release from the production company.

The production company  has requested full road closures and parking lanes, according to the press release.

However, the Newnan City Council has not yet approved the requested street and sidewalk closures.

The production company is working closely with the city of Newnan to ensure minimal impact on residents in the area, according to Dustin Pitan, key assistant location manager.

"Film production has become an increasingly vibrant industry within the Newnan area," Pitan said. "It is with the consideration and cooperation of production crews, businesses and residents alike that we can maintain and grow this economic engine."

Scenes would include a bus pulling up to let an actor step off onto West Washington Street, as well as an exterior and interior scene at Cookie Barr on East Washington Street.

Despite filming in February, film crews plan to transform set locations back into the Christmas season, including decorating sidewalks with fake snow and putting the city's Christmas decorations back up. According to the press release, crews expect to be finished by Friday, Feb. 15.

The Newnan City Council's next meeting is scheduled for Jan. 8, 2019.

Note: The original press release and accompanying graphic are posted below.