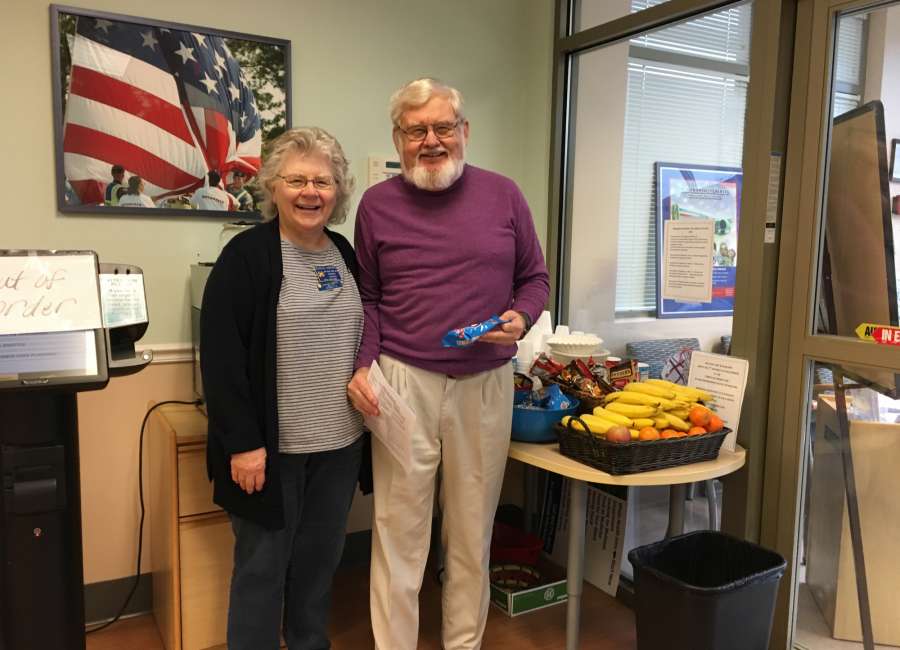 Nominations open for Senior of the Week

Seniors are an important part of the community who are often not recognized as much as they should be.  Do you know a senior who uses his or her retirement time to volunteer or help others? A "Senior of the Week" will be highlighted on Sundays on the Senior Living page in The Newnan Times-Herald. To nominate someone you think is worthy of the honor, email kandice@newnan.com with the nominee's name, why he or she should be Senior of the Week, and a photo.
* * *
VFW honors veterans

The VFW Post 2667 Auxiliary honored veterans over a two-week period in November. The post provided snacks, fruit and conversation to the veterans coming to the Newnan VA Clinic for appointments in honor of Veterans Month.
Items for consideration as Golden Years Briefs should be emailed to kandice@newnan.com, faxed to 770-253-2538, or mailed to Attn: Golden Years Briefs, The Newnan Times-Herald, P.O. Box 1052, Newnan, GA 30264. Email submissions are preferred.