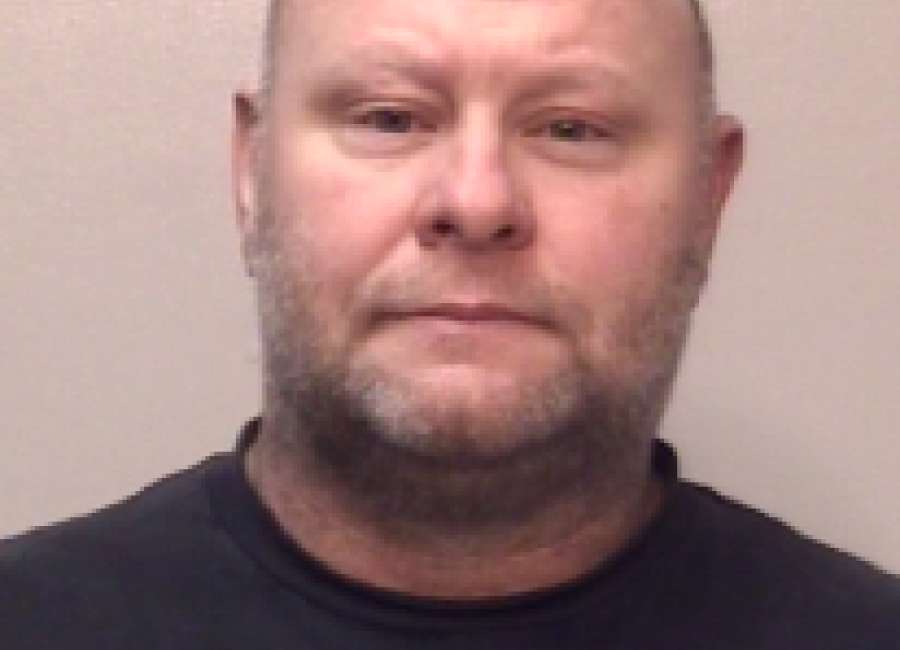 Former Grantville Police Officer James Christopher Holmes, 43, is now behind bars in Pike County after being accused of incest.
Holmes turned himself in to the Coweta County Jail Monday morning, according to Grantville Police Chief Steve Whitlock.
Holmes was arrested for making false statements to law enforcement officers in Coweta County, according to Special Agent Fred Wimberly with the Georgia Bureau of Investigation.
Holmes was also wanted on a felony arrest warrant in Pike County on one charge of incest, Wimberly added.
According to officials with the Coweta County Sheriff's Office, Holmes bonded out of the Coweta County Jail and was transferred to the Pike County Jail Tuesday.
According to Wimberly, the GBI was requested by District Attorney Benjamin Coker with the Griffin Judicial Circuit on July 10 to formally investigate Holmes on the alleged charges of incest. The incidents reportedly took place in Pike County, Wimberly said.
Whitlock was also notified of the GBI's inquiry and said he suspended Holmes that same day with pay, pending the outcome of the investigation.
The GBI issued warrants for Holmes' arrest on charges of incest and making false statements to law enforcement officials shortly before the Thanksgiving holiday, according to Whitlock.
Once the warrants were issued, Whitlock said he immediately terminated Holmes from the Grantville Police Department.  
Holmes was still in the Pike County Jail as of Tuesday afternoon.