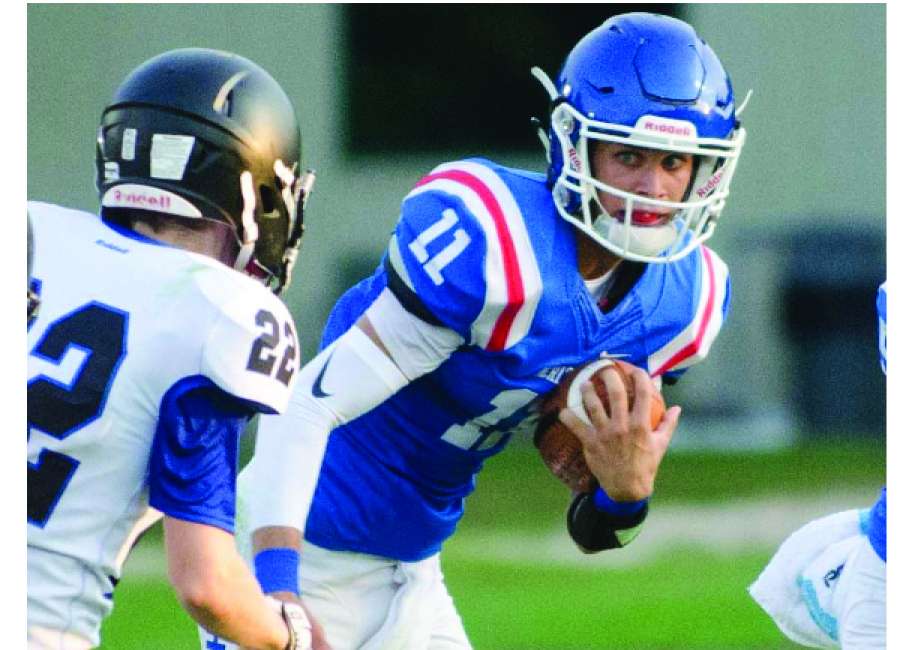 By Chris Goltermann
Cowetascore
A year that included a trip to the GISA Class AAA semifinals produced an impressive list of All-Region and All-State honorees from The Heritage School's football program.
The Hawks, who finished the season with a 9-3 record that included losses to three state-playoff teams including state champion Frederica Academy in this year's Final Four, had 10 players honored on the All-Region 1-AAA Team, five of which also were an All-State selection or named on its honorable mention list.
Seven seniors were among the All-Region 1-AAA team, led by quarterback Henry Arnall and lineman Ben Carnazzo, both of which also received nods on the GISA All-State team.
Arnall threw for over 1,000 yards this season.
Carnazzo is also one of three Hawks headed to this weekend's GISA All-State Game, joining seniors Peter Nell, Wright Arnall and head coach Micah Alba as participants for the Blue squad.
Nell was a top receiver and defensive back for Heritage in addition to becoming a key addition at kicker following an opening early in the season due to injury.
In addition to running back and defensive back, Wright Arnall held down Heritage's long snapper duties this fall.
In two seasons under Alba, the Hawks have posted a 16-7 record in consecutive trips to the GISA state playoffs.
Complete statistics from The Heritage School are currently unavailable.
Along with Henry Arnall and Carnazzo, Heritage's All-State selections included juniors Brandon Scruggs and Hershel Smith.
Scruggs was a leader in all three phases, even becoming the Hawks' top option at running back following an extended injury to sophomore Andrew Rich, who had 700-plus yards through the first six games of the 2018 season.
Scruggs had eight touchdowns through nine weeks of play.
Junior lineman Vinny Carnazzo received All-State honorable mention to go along with an All-Region 1-AAA selection.
Senior linemen Thomas Crymes and Hayes Johnston also were named to the All-Region team along with senior receiver/defensive back Patrick Griffies.
Heritage's three losses came to teams that finished with a combined record this season of 30-8.
The Hawks outscored opponents 353-214 and held eight of its 12 opponents under 20 points.