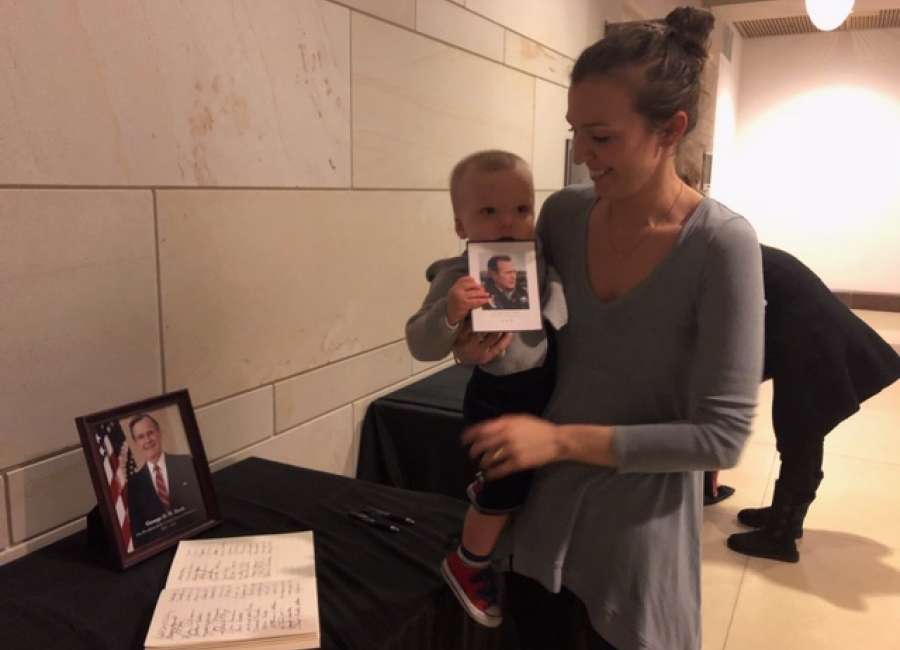 After the death of President George H.W., Bush a former Newnan resident, Sophia Camp McCracken, visited the Capitol Rotunda and paid respects to the late president.

"I just think he was a great person and felt like it was the right thing to do and pay my respects," McCracken said.
McCracken now lives in the Capitol where she and her husband own The Wydown Coffee Bar.
She was able to visit the memorial at the rotunda through a friend who worked for a senator.
"Basically they let groups of 10 or so in from a few different doors," McCracken said. "There's probably at least 50 people in the room at the time. It was quiet. Everyone paid their respects, and then everyone cycles out."
McCracken said Bush was the first president she could remember from childhood.
A public funeral for Bush was held Wednesday. He died Nov. 30 at age 94. Before serving as president from 1989-1993, he had been vice president, ambassador to China, United Nations ambassador, chairman of the Republican National Committee and a congressman.