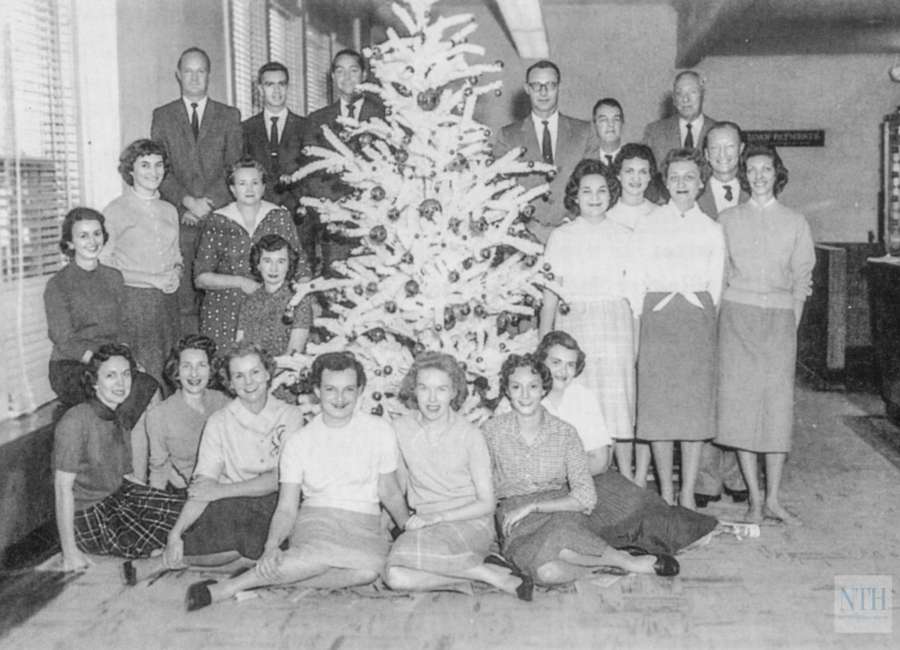 This Christmas photo of the staff of Manufacturer's National Bank in downtown Newnan was taken in 1958.

Pictured are, first row, Frances Webb, Annie Haynie, Esma Miller, Emogene Storey, Alethia Falls, Janelle Walden, unknown; second row, Mary Dale Adcock, Dot Jackson, unknown, Susanne Smith Brennan, Carolyn Bowers; third row, Peggy Johnson, Louise Downs, H. Stapler, Harold S. Hammond; back, Scott Wilson, Charles Cottle, Jimmy Lang, Julian Roberts, Jack Keith and C. Jay Smith. Photo courtesy of Carolyn Bowers of Newnan.

"Flashback Friday" is coordinated by the Newnan-Coweta Historical Society. If you
would like a copy of a photo featured in "Flashback Friday" or if you would like to
contribute a photo, please contact the Historical Society at 770-251-0207.