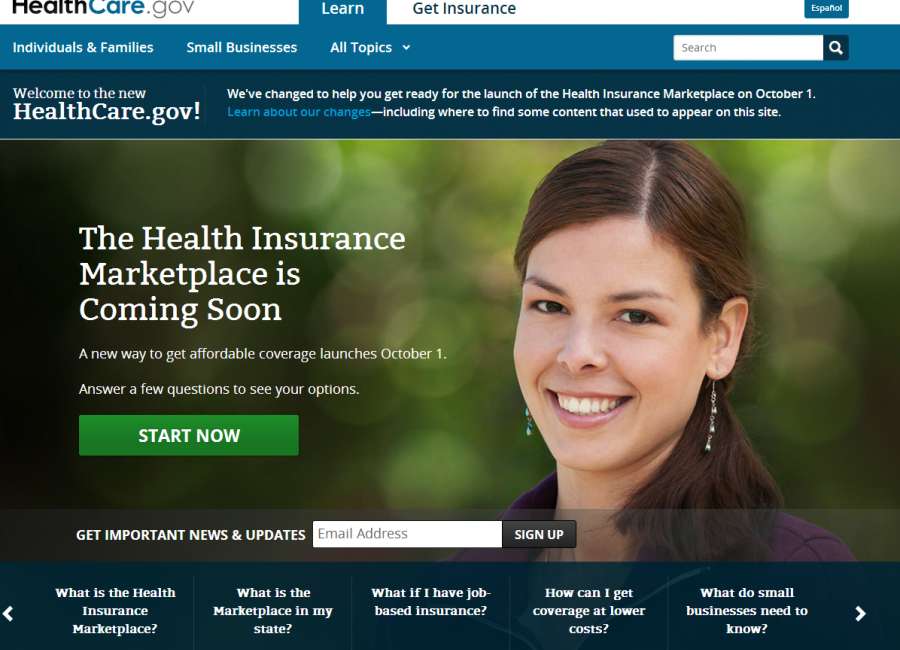 A federal judge has ruled the Obama health law as unconstitutional, which includes protections for pre-existing medical conditions and Medicaid for more low-income people.
While the decision by the Republican-appointed judge in Texas was sweeping, it has little immediate practical impact because the Affordable Care Act remains in place while the legal battle continues, possibly to the Supreme Court, according to The Associated Press.
Medicaid expansion will proceed in Virginia, one of the latest states to accept that option. Employers will still be required to cover the young adult children of workers, and Medicare recipients will still get discounted prescription drugs.
But Republicans, still stinging from their loss of the House in the midterm elections, are facing a fresh political quandary after U.S. District Judge Reed O'Connor said the entire 2010 health law was invalid.
Open enrollment for this year's health exchange began Nov. 1 and ended Dec. 15.
Coverage will begin Jan. 1. Subsidies are provided for qualified applicants to offset insurance premium costs.
Obamacare sign-ups in Georgia were down. Last year, around 7,000 more people had signed up for insurance through the Affordable Care Act closer to the end of open enrollment, according to Georgia Health News.
In previous years, health care exchanges created for Georgia by the federal government under the act, better known as Obamacare, were rocked by the departure of big insurers like Aetna, Humana and UnitedHealthcare, and by news of large premium increases by remaining health plans.
The only options in Coweta for health exchange coverage are Kaiser Permanente and Blue Cross Blue Shield.
Both Coweta exchange plans are HMOs, or health maintenance organizations, which means a person must visit in-network doctors to avoid hefty added charges. There's a Kaiser Permanente office on Newnan Crossing Bypass, but previously many Obamacare recipients had been forced to switch doctors because of the scarcity of plans in the area.
Warnings about the Texas lawsuit were part of the political narrative behind Democrats' electoral gains. Health care was the top issue for about one-fourth of voters in the November election, ahead of immigration and jobs and the economy, according to VoteCast, a nationwide survey for the AP. Those most concerned with health care supported Democrats overwhelmingly.
In his ruling, O'Connor reasoned that the body of the law could not be surgically separated from its now-meaningless requirement for people to have health insurance.
"On the assumption that the Supreme Court upholds, we will get great, great health care for our people," President Donald Trump told reporters during a visit Saturday to Arlington National Cemetery, according to the AP.
"We'll have to sit down with the Democrats to do it, but I'm sure they want to do it also."
Economist Gail Wilensky, who oversaw the Medicare program for President George H.W. Bush, said the state attorneys general from GOP strongholds who filed the lawsuit really weren't very considerate of their fellow Republicans.
"The fact that they could cause their fellow Republicans harm did not seem to bother them," said Wilensky, a critic of President Barack Obama's signature domestic achievement.
"The people who raised it are a bunch of guys who don't have serious election issues, mostly from states where saber-rattling against the ACA is fine," she added. "How many elections do you have to get battered before you find another issue?"
The next chapter in the legal case could take months to play out.
A coalition of Democratic state officials led by California Attorney General Xavier Becerra will appeal O'Connor's decision, most likely to the U.S. Court of Appeals for the 5th Circuit in New Orleans.
John B. Williams with Georgia Health Coverage in Newnan, which specializes in health insurance for small groups or individuals, said the ACA May suffer politically, but the real questions remain as to whether or not consumers will receive subsidies and/or tax credits.