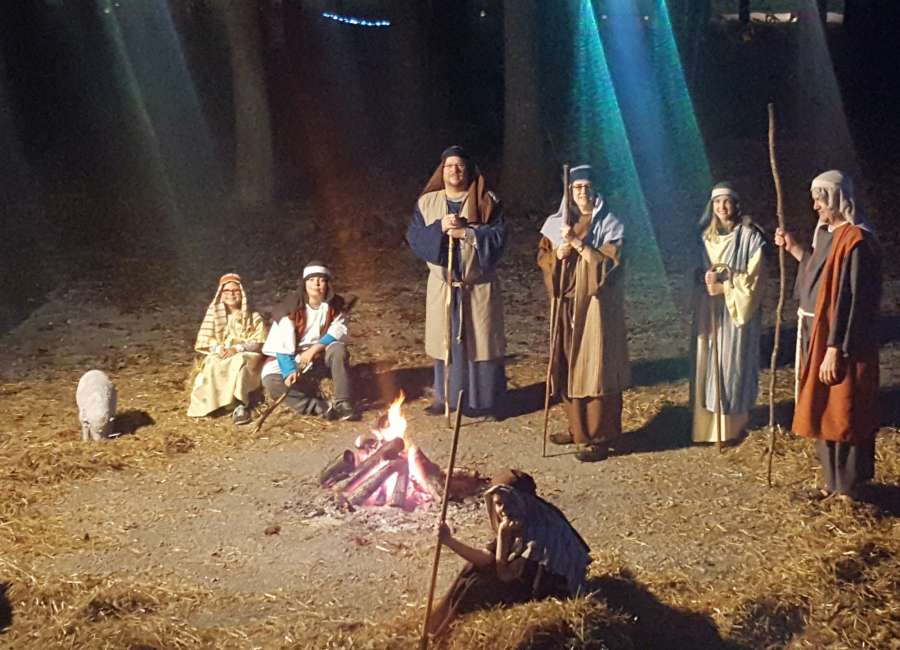 The story of Jesus' birth is being told once more in the Drive-Thru Nativity at Cornerstone United Methodist Church.

The church is located at Thomas Crossroads between Newnan and Peachtree City. The annual presentation of tableaux recreating scenes from the biblical account of Christmas will be held Thursday-Sunday from 6-9:30 p.m.
Attendees sit in the comfort of their vehicles and listen to a CD as they move past scenes on the church's parking lots. Church member Mike Ferrante said there will be 10 scenes in this year's Drive-Thru Nativity.
Those who attend will see "the foretelling of the coming Messiah, the angel Gabriel's visit to Mary, Caesar's palace and the decree for the census, Mary and Joseph being turned away at the Inn, the wise men on the way to Bethlehem and the traditional Nativity scene," Ferrante said.
After completing the driving-thru experience, visitors are invited for coffee, hot chocolate and cookies in the pavilion. 
Another popular church-sponsored event, the Singing Christmas Tree, will be held Friday and Sunday at East Newnan Baptist Church, 14 Pearl Springs Drive.
The program is sponsored by East Newnan's music ministry. A large stage has been built in the shape of a Christmas tree, and choir members will ascend the tree, singing from various levels. Lights flicker and form patterns during the program which features narration and music.
The Singing Christmas Tree is being presented Friday at 7 p.m. and Sunday at 3 p.m. 
Admission is free. People who get advance tickets can enter the sanctuary up to an hour before the program. 
Tickets are available from choir members, at the church welcome desk and from the church website – https://www.eastnewnanbaptist....