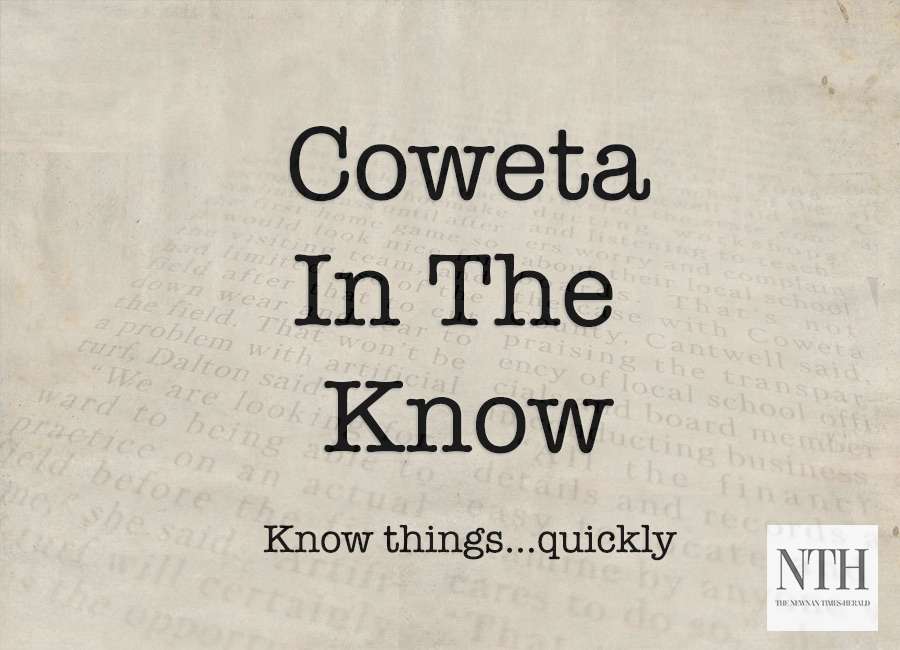 Santa Claus is coming to Stephanie Fagerstrom's State Farm office, Saturday, Dec. 15, 9 a.m.- noon. At 28 Hospital Road. Photos with Santa are free.
Liberty Christian Church recently elected new board members.Chosen were elders, Kenneth Helton, Mardel Shumake, Jimmy Walker, and Glenna With; deacons, Christie Helton, Spencer Helton, Pamela O'Hara, Bill O'Hara, Roger With, and Douglas Meeks; honorary deacons, JeNeill Sewell, Shirley Wantland, and Mary Jane Miles; church secretary/treasurer, Beth Walker; trustees, Mary Jane Miles, Spencer Helton, and Jimmy Walker.
The Newnan High School Band joined Santa Claus and other walking groups and floats for the Children's Christmas Parade, the largest Christmas parade in the Southeast, in Atlanta on Dec. 1.
Newnan-Coweta Historical Society is now taking applications for its 2019 offering of a $10,000 scholarship for local students intending to pursue a college education with history as their major or minor. Deadline is March 1. For more information, visit http://newnancowetahistoricalsociety.com/
Georgia Lottery Corp. officials are reminding consumers to purchase lottery tickets only from authorized lottery retailers to avoid a Scratchers scam. With the scam, scratch-off tickets are altered to look like "winning tickets" and sold at a discount to players who later discover they were scammed when attempting to claim the prize.
Chatt Hills held its community Christmas tree lighting at Chatt Hills City Hall on Nov. 30. Santa Claus was there, and cookies and hot chocolate were served.
The Singing Christmas Tree Celebration presented by the Music Ministry of East Newnan Baptist Church will be presented on Friday at 7 p.m. and on Sunday at 3 p.m. People who get free tickets from the church's website, the welcome desk or choir members can enter an hour before the events begin. The webpage link is: https://www.eastnewnanbaptist.com/new-page
Tom Price, a former U.S. secretary of health and human services, is serving on the gubernatorial transition team for incoming Gov. Brian Kemp. Price spoke at First Baptist Church of Newnan at a patriotic service in June.
The Grantville Public Library, 100 Park Drive, will  welcoming Santa on Dec. 13 at 4:30 p.m. Attendees will experience the wonder of Santa, discover secrets of the North Pole and possibly create some snow or collect some fairy dust. Cameras welcome.
A holiday vendor event benefiting Family Patters Matter will be held Saturday from 10 a.m.-4 p.m. at Country Inn and Suites, 1125 Newnan Crossing Blvd. E. Vendors will include Paparazzi Jewelry, Perfectly Posh, DoTerra, Pink Zebra, Stampin'Up, Frenchy Bee Wreaths, Sassy Wedding Boutique, Thirty One, Lip Sense, Beautycounter, Initial Outfitter, Damsel in Defense and MyDaily Choice/Hemp Worx.