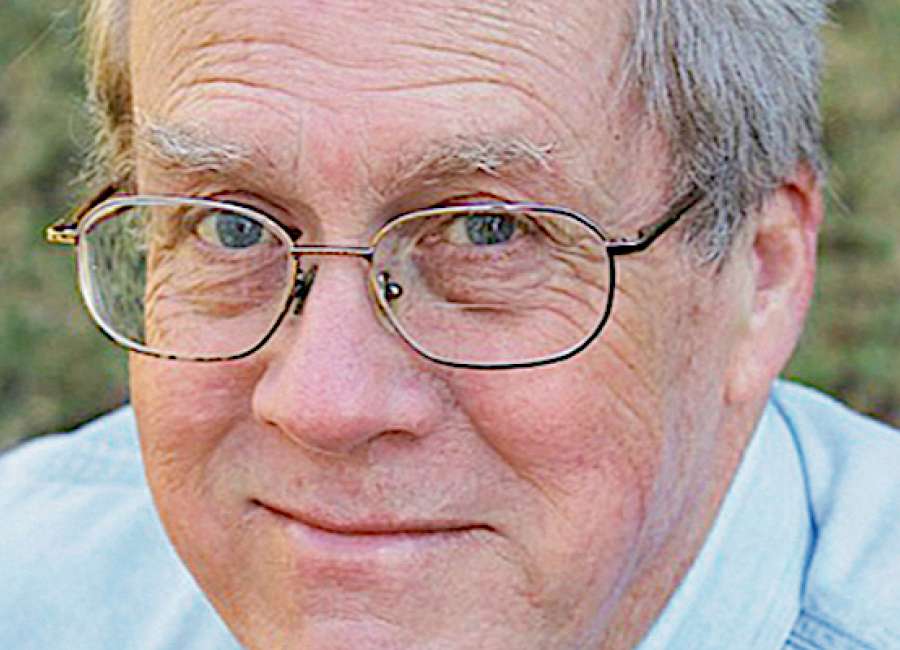 When I was a kid my family spent every Christmas season on the road.

I figured we were following the tradition started by Jesus's mama and daddy, Mary and Joseph, who were on the road in Bethlehem when their baby boy was born.
Christmas gatherings with my extended family were held in such exotic destinations as Ft. Gaines, Ga., and Ozark, Ala. I didn't care where we met because those Christmas visits might be the only time all year I saw my cousins, who were spread out from New Orleans to New York to Washington D.C. to Denton, Texas.
When everyone reached the final stop, Christmas presents were pulled out of the car and piled under a huge tree.
My cousins and I couldn't wait to see which adult would slip on the Santa suit and pass out the swag. We finally figured out it was always the MSM, or Most Sober Male.
Times change. Now the grandkids email or text their Christmas wishes to "Pop and Angela" and Amazon delivers.
Since that's the case, there's no reason I shouldn't hit the Holiday Road again. And I don't plan on riding in the RV with Cousin Eddie.
This time next year my bride and I could be saying "Ho, Ho, Ho" anywhere in the world.
London, which provided the inspiration for Charles Dickens's "A Christmas Carol," puts on a great show. Travel experts say the Christmas Tree in Trafalgar Square is a "can't miss" attraction. Lucky visitors might run into Ebenezer Scrooge or Tiny Tim.
Copenhagen has a great outdoor Christmas market. The Nativity scene features Baby Jesus dressed like a Viking. I don't know if that's awesome or awful.
Christmas in Australia could be fun, but I'm not ready to see Mary and Joseph arrive in Sydney on a surfboard or a Nativity scene that includes kangaroos.
I think I can have just as much Christmas fun closer to home. I've already spotted a few potential stops.
Mobile, Ala., is only half a day away. Most people don't know it, but Mobile is home to the world's second largest Elfapalooza, a gathering of elf fans who hang out dressed in costumes that include pointy ears and a hat made of red and green material.
Is it a big deal? Locals expect more than a thousand "elves" to gather this December in the city's historic Bienville Square.
The Tumbleweed Christmas Tree in Chandler, Ariz. deserves serious consideration. The 40-foot "tree" is made from chicken wire formed into a cone shape and adorned with festively decorated tumbleweeds.
Pennsylvania Dutch Country does things up with something called "putz," a German word meaning to "decorate or adorn." The town Nativity scene is what gets gussied up. Decorations can include running water, live plants and a figure of Sir Galahad searching for the Holy Grail.
Fittingly, the headquarters for "putzing" is Bethlehem, Pa.
Speaking of Bethlehem, Jesus's birthplace is at the top of many Christmas travel bucket lists. And I admit I thought about it.
It seems like the shopping is great and the holy sites, including the Church of the Nativity, are unforgettable. So is the Al Bad Museum for Olive Oil.
The bad news is, Bethlehem is under Palestinian control and visiting tourists have to pass  through a border checkpoint. Travel sites I visited recommended entering Bethlehem in a car or bus equipped with bulletproof glass.
And I used to think Christmas in Gatlinburg was scary.
Alex McRae is the author of "There Ain't No Gentle Cycle on the Washing Machine of Love." He can be reached at: alexmmcrae@gmail.com .