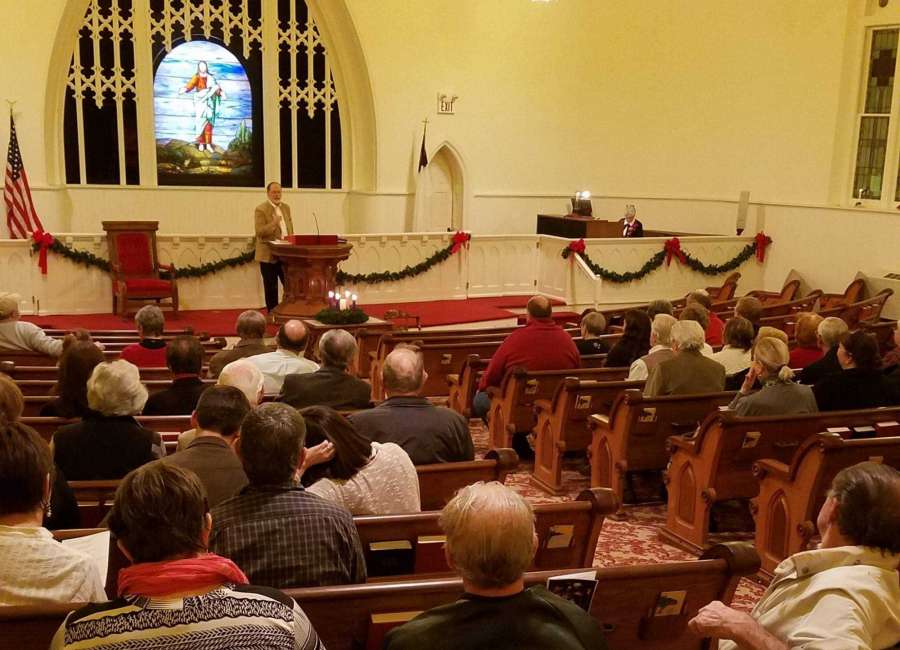 The hymn tunes may sound familiar, but Sunday's German Christmas service will offer a unique holiday experience.

Dr. J. Wayne Jenkins will lead a German Christmas worship service – Ein Weihnachtsgottesdienst – in the historic sanctuary of the First Baptist Church, 15 West Washington St., in downtown Newnan. The service will start at 7 p.m.
"Everything is in German," said Jenkins, who was a missionary in Germany for 25 years.  
The service will feature several well-known German Christmas carols and will end with the traditional singing of "Stille Nacht," better known to Americans as "Silent Night."
"This will be our third year offering this German Christmas worship service. Each year we have had a good turnout and are looking forward to this coming Sunday night," said Jenkins, who is now associational missionary for Western Baptist Association, a group of area Southern Baptist congregations.
Jenkins lived in Germany for 25 years with his wife, Pam, and their three children. In Germany, Jenkins pastored a local German congregation, operated an art gallery and spoke frequently in public meetings.
"Several years ago, I did some research online and learned that a lot of Germans live
in our West Georgia area. That's why we are offering German speakers an opportunity to
celebrate Christ's birth in a German worship service," Jenkins said.
"My wife does the decorations, and Mrs. Sue Martin plays the organ," Jenkins said. "We have a great time."