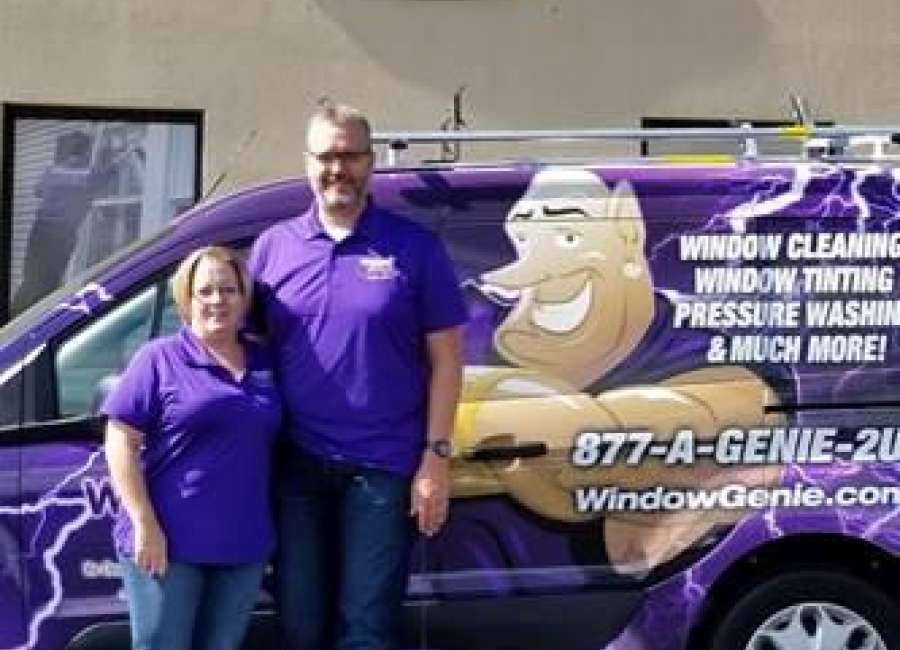 Coweta couple 0pens Window Genie Franchise in Newnan

Window Genie announces the grand opening of its newest location in Newnan. Chris and Dawn Cummings are the owners. Window Genie is a national home service franchise specializing in residential and light commercial window cleaning, window tinting, pressure washing, gutter cleaning, and more. Window Genie of Newnan will service the surrounding communities including Peachtree City, Fayetteville, Sharpsburg, and Tyrone.
Before purchasing their Window Genie franchise, Chris spent many years in retail, most recently at the Hartsfield–Jackson Atlanta International Airport managing 18 stores. Dawn spent many years as a stay-at-home mom, homeschooling their two children. As the retail industry continued to weaken, Chris and Dawn began considering a change.
"We've had this dream of business ownership for some time, and now that our children are grown, and we have one off to college, we're ready for a new challenge," Chris said.
* * *
Monkey Joe's will host party to celebrate first day of winter
Monkey Joe's Newnan is celebrating the first day of winter and the first day of school break on Friday, Dec. 21 with a hot chocolate and pajama party. From 5:30 to 8:30 p.m., guests will be able to enter raffles for free admission coupons. There will also be free hot chocolate and candy canes..
Monkey Joe's is a children's entertainment center filled with indoor jumps, slides and obstacle courses.
* * *
Local business connections and opportunities
Dec. 18
Small Business Consulting Service , 9 a.m.-4 p.m. The Newnan-Coweta Chamber of Commerce, 23 Bullsboro Drive, Newnan.
Coweta Safety Council Holiday Celebration, 4-6 p.m. Art & Jakes, 510 Newnan Crossing Bypass, Newnan.
Dec. 19
Business-After-Hours presented by Piedmont Newnan Hospital, 5:30-7 p.m. Piedmont Newnan Hospital, 745 Poplar Road, Newnan.
For more information on these activities, visit www.newnancowetachamber.org
Items for consideration as business briefs should be emailed to business@newnan.com, faxed to 770-253-2538, or mailed to Business Briefs, The Newnan Times-Herald, P.O. Box 1052, Newnan, GA 30264. Email submissions are preferred.