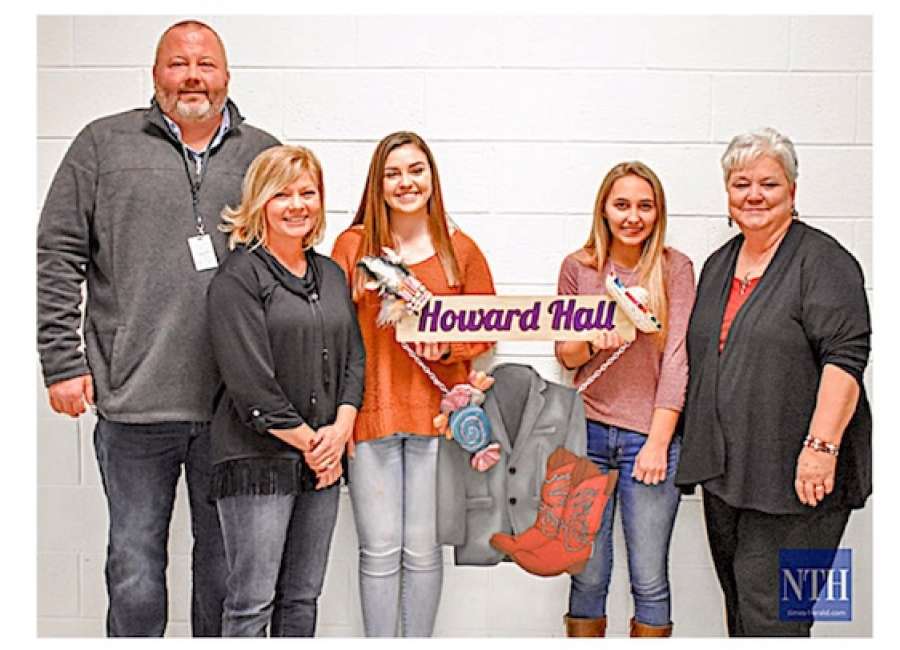 Gary Howard is remembered for being friendly and encouraging – and for always having candy to share – and now East Coweta High School will have a permanent reminder of its beloved teacher.

Art students unveiled the "Howard Hall" sign they created for the wing of the school where Howard, who passed away in October, taught Spanish.
"When I had him, it was at the beginning of him being sick and having to go to doctor's appointments," said Aubrey Tanner, a senior who worked on the project. "It was very upsetting for me when I found out he passed away, and it was nice for me to get to work on this for him."
Abigail Cox, a junior at East Coweta who along with Tanner unveiled the artwork Tuesday, said he was well-known to many students – even those like her, who never took his Spanish class.
"When he did hallway duty, he would talk to everyone," she said. "He was a very nice and fun person to be around."
Georgie McMillan assigned the project to a group of students in her sculpture class.
"Gary always had a corny joke to tell you, which you needed," she said, speaking to a crowd of ECHS faculty and Howard's family members. "His smile and his true, genuine love of people and students is something that we all need to remember every day. We loved him, and he's with us now."
Students chose the elements included on the sign, which include a blazer, cowboy boots, a sombrero and, of course, candy.
"When we made the sign, we wanted to just make it cheerful and include aspects of Gary that would make us smile," McMillan said.
Tanner said smiling definitely reminds her of Howard.
"Every time you walked in his class, he was always smiling," she said. "He always helped you out if you needed it, and he was very encouraging.
"But you had to talk in Spanish or he would not listen to you at all," she added with a grin.
The artwork will decorate its namesake's hall, which also will feature painted ceiling tiles from Howard's classroom.