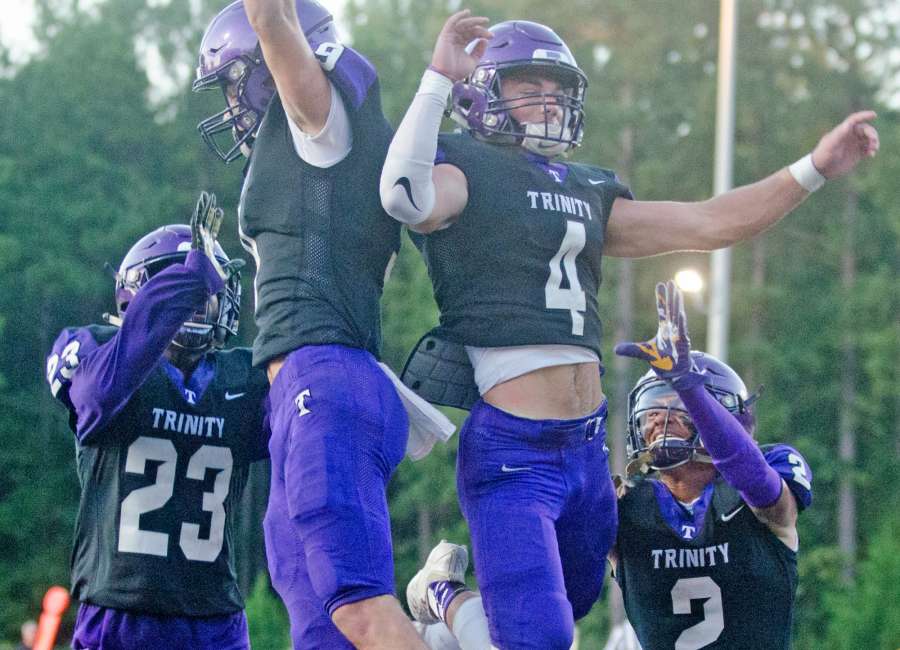 BY DOUG GORMAN

Playoff football games are nothing new to the Trinity Christian Lions.
However, for the first time ever, Trinity will play in a GHSA postseason contest Friday night when it takes on visiting Whitefield Academy in the first round of the GHSA Class A Private School Division.
Kickoff is set for 7:30 p.m.
Trinity left the GISA last year after making it all the way to the Class AAA state title game, finishing as the runner up behind Valwood.
In its first season in the GHSA, the Lions finished with a 7-3 overall record and a 4-3 mark in Region 5-A.
span class="Apple-converted-space"> 
Trinity suffered  17-10 loss to Wesleyan in the last week's regular-season finale.
"We are just so excited for the school and the community to be able to host a first-round game in our first season in the GHSA," Trinity head coach Kenny Dallas said. "So many great things are happening at Trinity. We just moved into our new high school building, we have a new turf on our field. It's an exciting time."
The Lions began their first year in GHSA with three wins in a row beating Northeast Macon 17-16 in the first game of the year,
Trinity also beat Luella and Tatnall Square.
The Lions also had a tough 13-12 loss to Mount Vernon to open region action.
Trinity's biggest loss this season came when it fell 61-0 to three-time defending Class A-private school champion Eagle's Landing Christian.
Should Trinity win tonight's first-round game, it would face ELCA again the second round of the playoffs.
"We learned a lot from that first loss against ELCA. They are very good and it gives us something to shoot for," Dallas said.
The Class A-Private School brackets use power ranking and ELCA earned a bye and a top-seed.
During the regular season, the Lions outscored their opponents 228-164.
Trinity has played four different quarterbacks at some point this season, but have  settled in on freshman David Dallas.