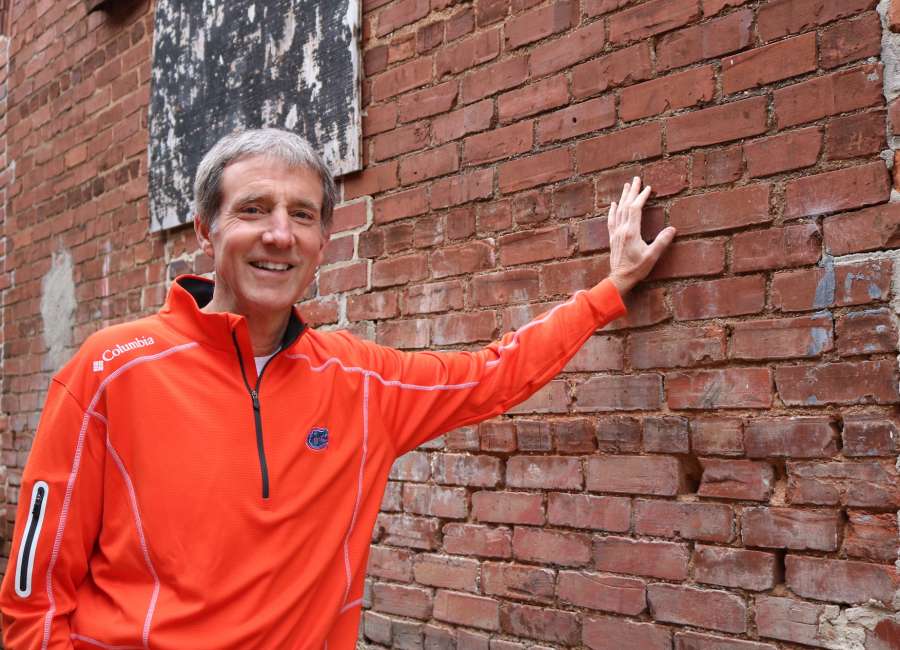 Rodney Dangerfield said it best: "I found there was only one way to look thin; hang out with fat people."
Since there are 160 million obese or overweight people in America – almost half of the total population – if you're hanging out with someone, there's a good chance one of you is Rodney Dangerfield.
Face it. As a country, we're fat.
There are all sorts of statistics to support this. But it's not only America. Obesity in the world has doubled in the last three decades. In America almost 75 percent of the men and 60 percent of the women are obese or overweight. For children under the age of 20, 30 percent fall into this category. In 1980 it was 19 percent.
Why? Just look around.
Have you noticed you hardly ever see children playing on public basketball courts or adults playing on public tennis courts? There was a time when you had to claim "next" to get a spot on either.
Look what's in the left hand of the next young boy you see – you know, the hand where a baseball glove should be – and what do you see? Chances are it's a handheld electronic game. Now look at what's in the hands of the next young girl you see. Most likely it's going to be a smart phone, not the ends of a jump rope as it was not so long ago.
We didn't have a public baseball diamond when I was a boy, so we improvised. My friends and I would find the biggest field we could and used pieces of cardboard for bases and threw Herbert Dean's shirt on the ground for home plate. (Consider this my one "walking to school uphill in the snow both ways" reference.)
Some of you may be thinking about how many adults you see running, which may contradict what I'm trying to say. While it's true there are more and more people engaged in the sport, it's not the same as it was 30 years ago.
My finishing time in the 1987 Boston Marathon placed me 980th in a field of 6,400. The same finishing time in 2017 – 30 years later was good for 458th place … in a field of over 30,000. While more people may be running today than was the case three decades ago, I question whether the commitment to the sport – how often and how far people are running – is the same.
The next time you're in the grocery store, check out who is using the electric scooter shopping carts. I think they're a wonderful development for those truly in need of assistance, but I question whether all of the people using them fall into that category. I won't speculate, but I do know I see an awful lot of people waiting – and waiting – for a spot just a little bit closer to the grocery store than the one that's already available that would require a few extra steps to get to the front door.
And if a customer has that same mindset once they step inside the store, who knows?
Then the next time you're sitting in a restaurant, take a long, hard look at your dinner. My work colleagues from Germany called meals in American restaurants "big food" simply because of how much food there is on the plate. And they're right. One adult portion is usually enough for my wife and I to share – if we could only agree on an entrée.
Speaking of Germany, if you ever have the chance to visit, take note that almost all of the cities and towns are connected by asphalt bike paths. Germans walk or ride their bicycles virtually everywhere, so the calories they consume from drinking fine German beer and eating delicious spaetzle are easily kept at bay. If you happen to see an obese or overweight person in Germany, it's probably a tourist from America.
The question is this: As a country, what do we need to do?
Perhaps the answer can be found in the simple yet eloquent words of my good friend Al Barker, a lifelong advocate of healthy eating and physical fitness:
"Move more, eat less."
If we don't, America will continue to maintain its status as one of the most obese and overweight countries in the world.
To say otherwise would be a big fat lie.
Scott Ludwig lives, runs and writes in Senoia with his wife Cindy, three cats and never enough visits from his grandson, Krischan. He can be reached at magicludwig1@gmail.com