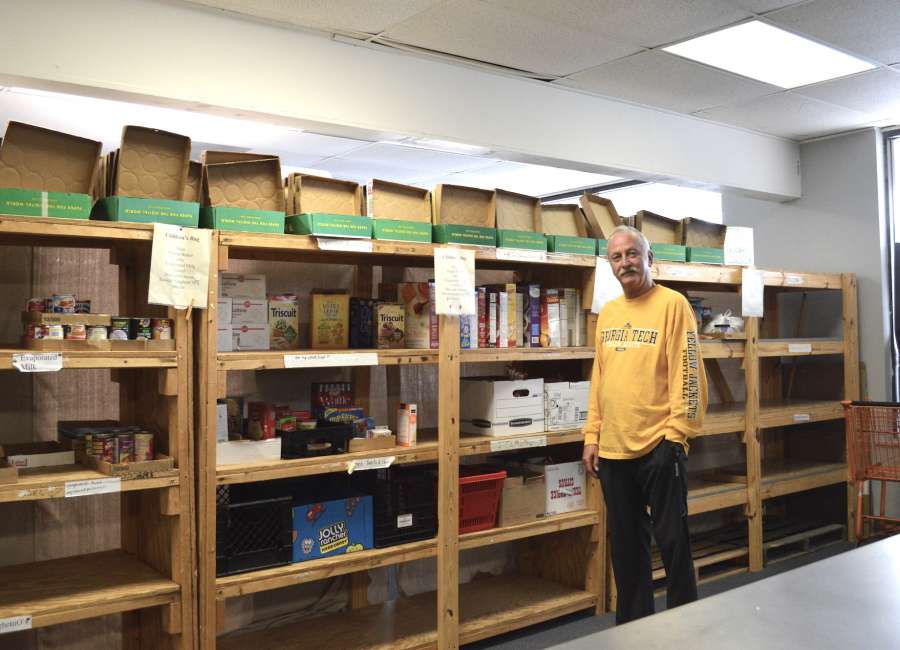 The 2018 Coweta Can-A-Thon is in full swing, and local school students have been busy bringing in their cans, boxes and bags.
Schools collect the vast majority of food items for the annual Can-A-Thon, which helps stock the Coweta Community Food Pantry all year long. Most items donated by students, faculty and staff are brought in before Thanksgiving break, though students can still bring in items the Monday after break, according to Dean Jackson, public information officer for the Coweta School System. On Monday and Tuesday, schools are busy counting and getting items ready to be shipped to the food pantry.
The community still has plenty of time to bring in food and money to help stock the Coweta Community Food Pantry all year long. The official end to the Can-A-Thon is always the Tuesday after Thanksgiving, when drive-thru drop off points are manned all day by volunteers. This year, the date is Nov. 27, and volunteers will be on North Court Square in downtown Newnan and beside Morgan Jewelers in Thomas Crossroads, in the Goodwill shopping center. Donation points are manned 7 a.m. to 7 p.m.
There are also several businesses in Coweta that are collecting items for the Can-A-Thon, with  donation points where the public can drop off items between now and Nov. 27. Those include One Life Fitness Express, Taco Mac and Lizard Thicket.
Though it's a "can" event, all types of non-perishable food items are welcomed. That includes items such as cereals, pasta – particularly macaroni and cheese and ramen noodles – rice, dried milk and baby food.
The No. 1 most-wanted item is peanut butter, said Frankie Hardin, executive director of the Coweta Community Food Pantry and One Roof Outreach. It's a great food, she said, and food pantry staff and volunteers like to put a jar of peanut butter in every food box that serves a family with children. But that's not always possible.
The pantry goes through a lot of peanut butter, and it's a high-priced item that isn't donated as often as other types of food, according to Hardin. She said she also likes to put some sort of shelf-stable milk in every box for children. And, of course, mac and cheese.
Other high-demand items are canned meats, fruits, tomato sauce, and pork and beans, said food pantry worker Cam Caldwell. Lots of people donate corn and green beans, and there are still corn and green beans on the food pantry shelves. But most other items donated during the 2017 Can-A-Thon are long gone.
"We start spending money usually in July or August. There are certain things that always run out – things we never get enough of," Hardin said.
But this week, almost everything is gone. That's not unusual – shelves are always bare before the Can-A-Thon – which means there's lots of room to fill the pantry up.