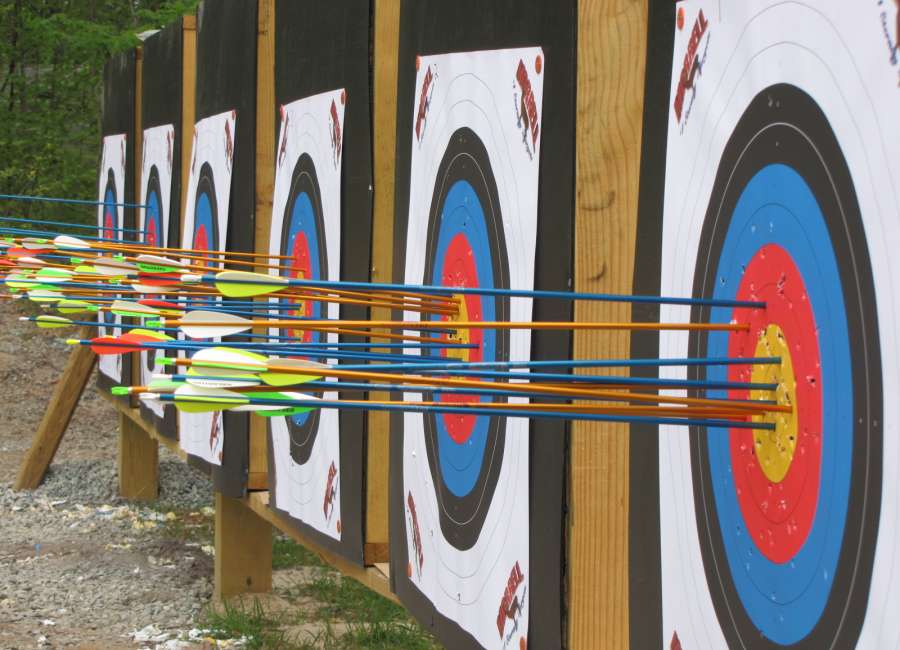 Eagle's Nest National Archery in the Schools Program will hold its district tournament on Saturday at Heatherwood Baptist Church.

The tournament will also be the first Shootout for Adoption fundraiser in memory of Kay Stephens. Stephens was killed in an automobile accident last year, and members of her family are part of the Eagle's Nest team, said Darla Garrison of Eagle's Nest.
"Teams from around the state can come to compete and try to qualify for regionals. If they make it to regionals, they then try to qualify for state, national, and world," Garrison said.
There are currently 68 archers registered to compete.
"Our team has been wanting to do something for the Stephens family to show them our love and support," Garrison said. Kay Stephens was actively involved in working with Compassion International and had a passion for adoption.
There will be a Compassion International table at the event, and the event will also lead to a donation to Compassion International and a contribution to help a family trying to adopt.  
The adoptive family is from the local area, and they are seeking to bring "a child who has medical needs and will need heart surgery" into their family, Garrison said.
There will be a children's area with an inflatable moonwalk and slide – and other games.
"In addition to our district tournament, we are allowing the public to enter to compete in an archery fun shoot for prizes," Garrison said. A competition to win a turkey is planned.
Items that are being raffled include a $240 bow and arrow set, a month of karate classes and massages. "We have over 30 vendors participating so attendees can get some Christmas shopping done," Garrison said.
"We have a singer coming to perform and a dance school performing," she added.
Food items include Chick-fil-A sandwiches, Taco Bell Cinnamon Twists and other concessions.
Admission to the event is $5 per person with children 12 and under free. There is a fee to enter the public tournaments.
"If all goes well, we are hoping to make this an annual event and let the Stephens family pick a different adopting family to help each year," Garrison said.