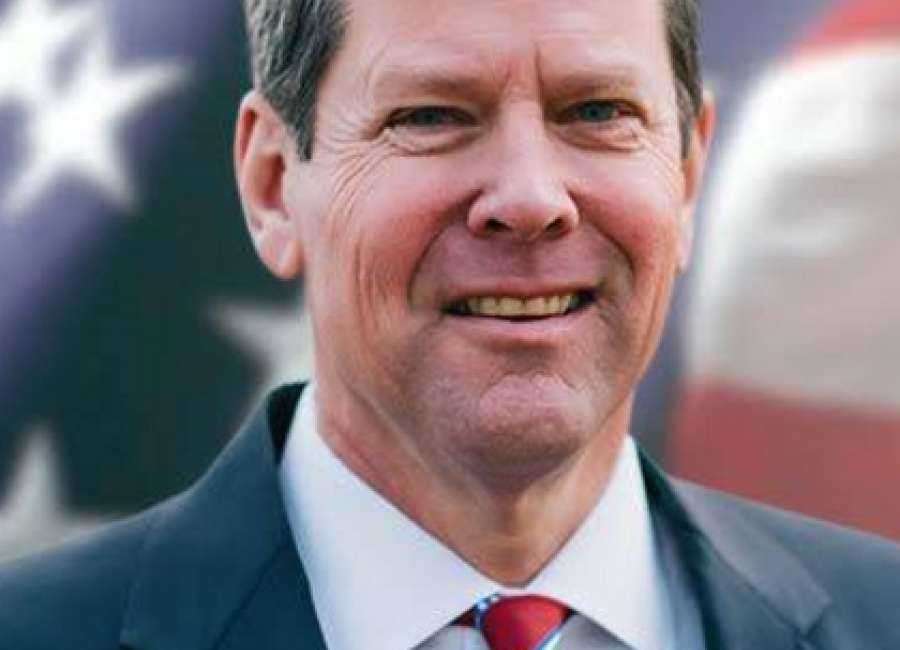 Republicans took strong leads in statewide races in Georgia on Tuesday, and Cowetans voted for Republican by an even wider margin.
Republican Brian Kemp bested Democrat Stacey Abrams 53.56 to 45.49 percent. Both Kemp and Abrams made more than one trip to Coweta during the campaign season.
Newnan resident Chuck Enderlin, who was unsuccessful in his challenge of U.S. Rep. Drew Ferguson, said - just before 10 p.m. – that he was still hoping for a change in the Abrams-Kemp totals. He said Abrams' election would mean "thousands and thousands of Georgians will have the health care they so desperately need."
Coweta resident Janice Laws, seeking the insurance commissioner post as a Democrat, was among those on the ballot. She was trailing incumbent Republican Jim Beck 43.75 to 53.61 percent. Several Coweta residents attended Laws' watch party at an Atlanta office complex.
At 11 p.m., with 80 percent of counties/precincts reporting, the Georgia Secretary of State's website showed the followed results in state races – candidates in the lead boldfaced:
•Governor – Kemp, 1,660,297; Abrams, 1,415,232; Ted Metz (Libertarian), 29,411.
•Lieutenant Governor – Geoff Duncan, 1,632,459; Sarah Riggs Amico, 1,342,277.
•Secretary of State – Brad Raffensperger, 1,596,376; John Barrow, 1,397,436; Smythe Duval, 66,359.
•Attorney General – Chris Carr, 1,655,974; Charlie Bailey, 1,386,821.
•Agriculture Commissioner – Gary Black, 1,703,146; Fred Swann, 1,325,250.
•Insurance Commissioner – Beck, 1,628,593; Laws, 1,333,803; Donnie Foster, 80,130.
•School Superintendent – Richard Woods, 1,709,512; Otha A. Thornton, 1,334,457.
•Labor Commissioner – Mark Butler, 1,687,180; Richard Keatley, 1,346,444.
•Public Service Commission, District 3 – Chuck Eaton, 1,606,646; Lindy Miller, 1,353,102; Ryan Graham, 80,576.
•Public Service Commission, District 5 – Tricia Pridemore, 1,622,378; Dawn Randolph, 1,339,434; John Turpish, 76,390.
Statewide results generally showed Republicans with leads in the 50-56 percent leads. In Coweta, the Republicans had leads of 70-73 percent.