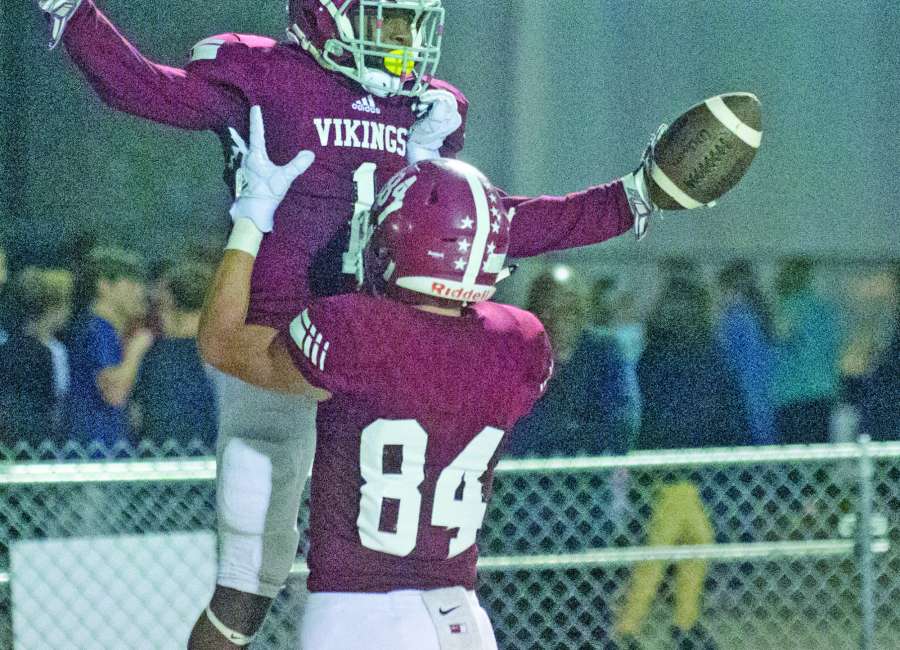 BY DOUG GORMAN
dgorman@newnan.com
When first-year head football coach Mike McDonald took over  at Northgate, he knew there would be growing pains.
Now, as the Vikings (6-3, 5-2) get ready to close out their first-regular season under the veteran coach, there is plenty of reason for excitement.
No matter what happens Friday night at Lakewood Stadium against Mays (5-4, 5-2) , the Vikings will be around for at least one more week after securing one of the four Region 5-6A playoff spots.
Game time for Friday at Lakewood Stadium is 8 p.m.
Both teams head into the final week of the regular season with the winner securing third place in the region.
The Vikings lost two out of their first three games, falling to non-region opponent Newnan and then to Douglas County in the region opener.
The Vikings, however, have won five of their last six.
"We just didn't get better all of a sudden," McDonald said. "We got better every week since week one."
It started even before the Vikings played their first game as players and coaches were buying into the program.
"It's been great. Coaches that were here and the coaches who came in have all blended together, McDonald said. "The kids have worked hard.I  have said it a million times, the program wasn't broke when we got here, but we have continued to improve."
McDonald, who  served as Newnan's  head coach from 2009-2017, brought with him his two former assistant coaches with the Cougars' offensive coordinator Kenny Morris and defensive coordinator LaVarett Pearson.
The reunion has worked.
"We just tried to get better and better and we did that. We wanted to put ourselves in position to make the playoffs and we did." McDonald said.
The Vikings are coming off one of their best defensive performances of the year in the 10-7 victory against Langston Hughes last week.
Chandler Cho had four interceptions to pace the Vikings' defense.
"The defense rose up," McDonald said. "We let them bust one run, but  we created turnovers."
McDonald admits he forgot how many picks his senior defensive back had.
"I thought it was just three and when we were in the locker room after the game, I was congratulating him, and he reminded me it was four," McDonald said.
The offense scored all of its points in the first half.
"We did not make a mistake on offense," McDonald said. "We did not turn the ball over. We left a few points out there, but we didn't make a fatal mistake on offense and that was big."
It will take another stellar defensive performance for the Vikings to continue to the winning streak
Through the first nine games, Mays has used a blend of passing and running to put it self in the playoffs.
The Raiders are averaging 165 yards on the ground and 147 through the air.
Mays quarterback Jahquez Evans has thrown for nine touchdowns and run for five.
Terrence Morton enters the game as the top receiver for the Raiders after hauling 22 catches, including seven for touchdowns.
Morton is averaging 26 yards per catch.
However, the Vikings can throw a potent offense at its opponents too.
Running back Cameron Cruver has rushed for more 1,100 yards and 14 touchdowns through the first nine game.
Those numbers are tops in the state among all Class 6A programs.
Isaac Corbitt is closing in on 1,000 yards passing with Gerald Harris, Jay McKenzie and Tanner Hughes catching two touchdowns each.
Northgate also throws a dangerous kicking game at opponents with Kade Loggins leading the way.
Loggins has split the uprights on 6-of-7 field goal attempts.
McDonald knows the Vikings are going to have to play a near perfect game to close out the regular season with a victory.
"They are very athletic and very well coached," McDonald said.