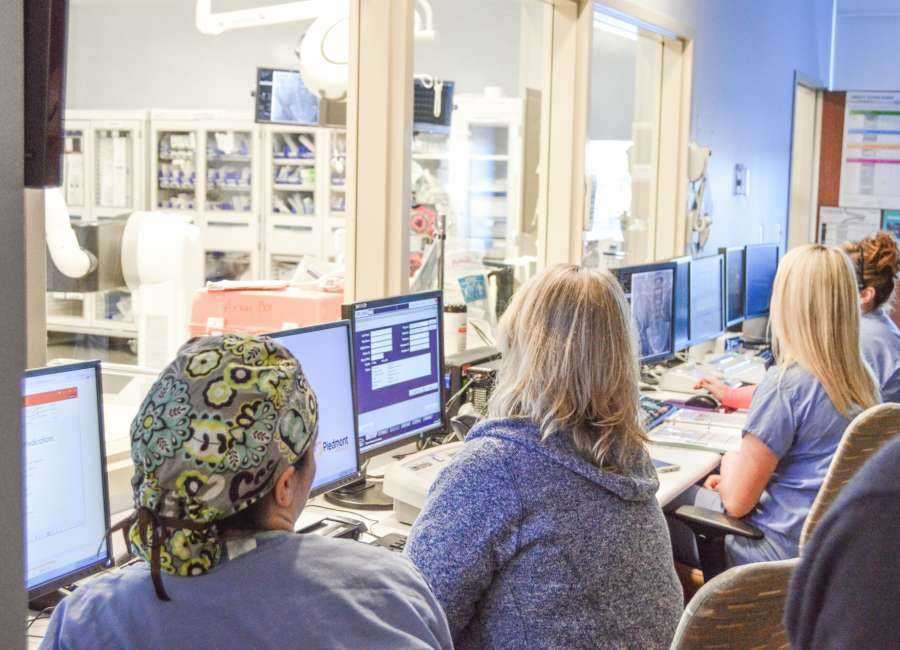 Piedmont Newnan is at the top of its class when it comes to patient safety, according to The Leapfrog Group.  
The hospital was one of 855 medical facilities across the nation awarded an "A" for its efforts in protecting patients from harm and meeting the highest safety standards.
"Patient safety is our highest priority," said Dr. Jeffrey Folk, chief medical officer at Piedmont Newnan. "Our physicians, leadership, clinical and non-clinical staff are committed to continuously ensuring patient quality and safety are our highest priorities in the care they provide our community, and we are proud to once again be recognized as a top-rated hospital."
The Leapfrog Group is a national nonprofit health care ratings organization.
An expert panel of doctors from around the country selects 28 measures of publicly available hospital safety data to assign grades to 2,600 United States medical facilities twice per year, according to The Leapfrog website www.leapfroggroup.org.
The organization assigns letter grades of "A" through "F." Each hospital's grade is based on their performance in preventing medical errors, infections and other harms among patients in their care, the website said.
Piedmont Newnan was one of six hospitals in the Piedmont Healthcare system, and one of only 26 hospitals in Georgia, to receive an "A" for its efforts in protecting patients from harm and meeting the highest safety standards in the United States, according to hospital officials.  
Piedmont Newnan has received the top rating consistently since 2014, making this the eighth consecutive "A" earned by the hospital.  
"We are proud to be recognized once again as a top-rated hospital and be recognized for our continued commitment to making a positive difference in every life we touch," Dr. Folk said. "It is a great accomplishment and I thank our team for putting our patients' safety first."
While Piedmont Newnan made top grades in most categories, they fell short in others, including: higher than normal cases involving blood infections and breathing problems after surgery, plus the hospital's staff lack of communication to patients about new medications and discharge information, according to The Leapfrog report.
No hospital made a straight "A's" across the board, The Leapfrog report stated.
"Piedmont Newnan Hospital is proud of its record eighth straight 'A' grade from the Leapfrog Group, which gives it one of the best recent safety records of any hospital in Georgia," said Mike Robertson, CEO of Piedmont Newnan Hospital.
"While our hospital is making strong progress towards the Piedmont system's goal of 'Zero Harm' by 2026, some opportunities exist in Leapfrog's 28 different quality measures for improvement," Robertson said.  "Nonetheless, our long record of achievement is something our front-line staff, executives and all employees have worked hard to attain."
To see Piedmont Newnan's full score, visit hospitalsafetygrade.org. For additional information about Piedmont Newnan's quality measures, visit piedmont.org/quality.