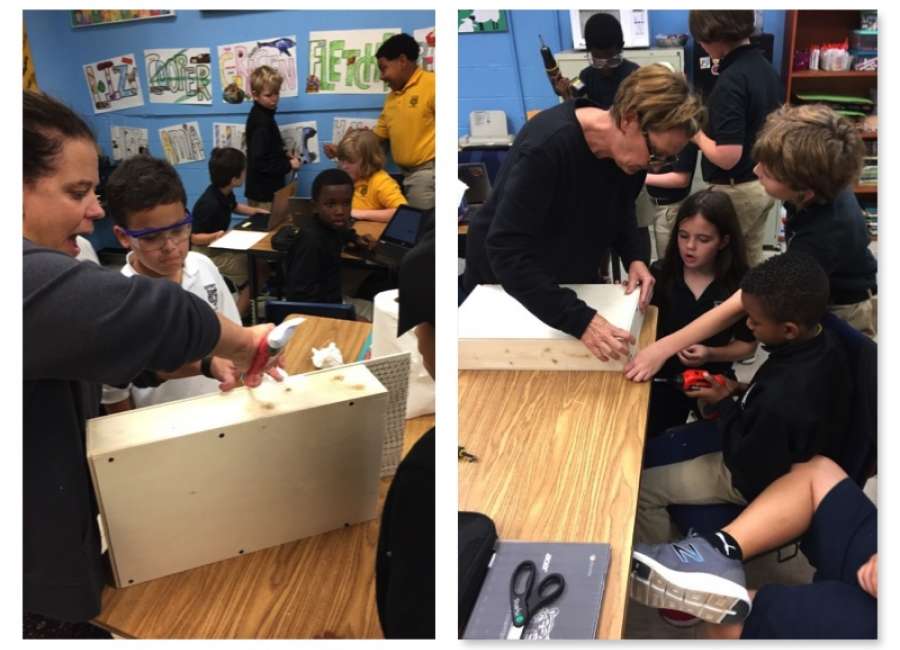 Did you know that a single brown bat can eat more than 1,000 mosquitos in one hour?

Thanks to advanced studies teachers Hope Callahan and Jamie Norred, students at Odyssey Charter School now know a lot more about bats – including how to build bat houses.

Callahan and Norred recently guided their advanced studies class through a hands-on learning project that included students working in groups to construct bat houses. The students researched designs for their construction project while learning about the significant role bats play in Georgia's ecosystem.
Each class member helped assemble the houses as part of a team activity aimed at helping them learn how to work together. Design, research, camaraderie and teamwork all played a role in this hands-on learning activity, according to Principal Scot Hooper.