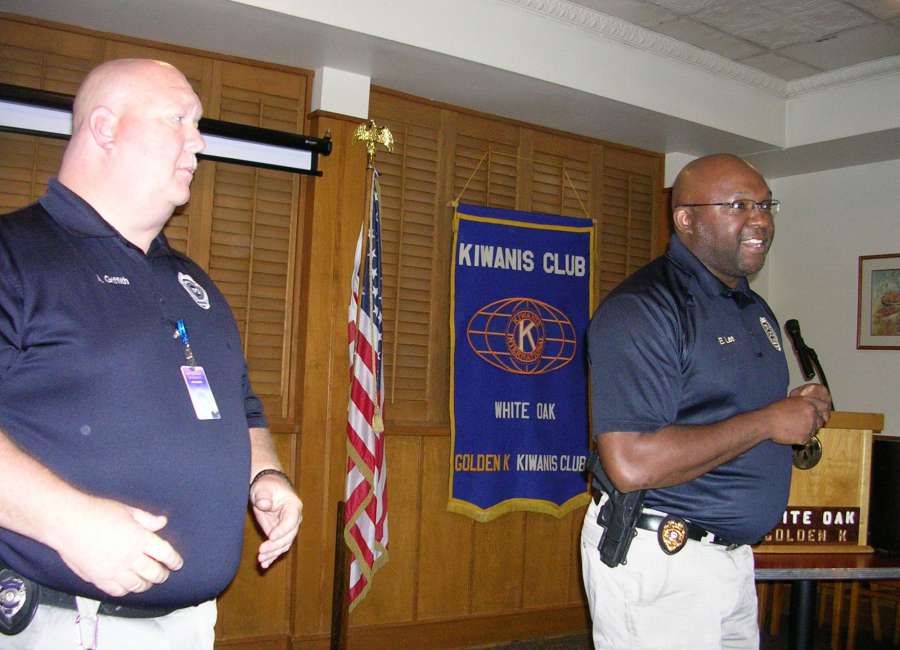 Newnan Police Department Community Resource Officer Edward Lee and Resource Officer Adam Griffith are community "problem-solvers," of sorts.
The two men make up the NPD Community Resource Unit and recently spoke to members of the White Oak Golden K.
According to Newnan Police officials, the Community Resource Unit is responsible for enhancing community service programs.
Lee and Griffith act as liaisons between the community, community groups, and local business and the police department to improve residents' quality of life, said NPD officials.
The Community Resource Unit also interacts with neighborhood events, starts neighborhood programs and implements youth community outreach programs.